Merry Christmas everyone frm Louie Dog and I
---
Louie wanted me to tell you all Merry Christmas and he hopes you are all having a great holiday. He has been such a great friend and so well behaved so I'm going to make him something special for his Christmas dinner. I'm not sure what I'm going to make yet but I know he'll be enjoying a warm home cooked meal.

Love to all my friends here on SM, you have all been a God send and helped me through some very tough times.

Jerry, Louie's pet human.
__________________
I'm a Louie dog, give me a treat!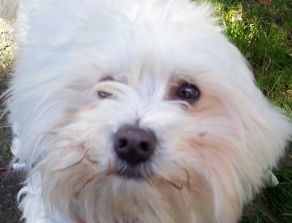 At the Bridge...
Smokey my Shepard/Husky mix
Brutus and Trooper, Doberman's
Tera, Great Dane
Ralph, Mixed assortment of furry beasts
Gremlin, Husky
Peanut, Dachshund
Slick and Mr. Foo, cat brothers
Chubby my big fat gray cat with tighty whitey's
Skinny butt, mixed breed female cat
rag-a-muffin, wild haired mixed breed cat