I joined a new band!
---
As many of you know I am a musician and I've been looking for a band that I felt comfortable playing with. The biggest problem was too many bands had drug and drinking issues. Well out of the blue I got a call from a guy that had seen me play in one of my old bands and he found out I left the band so he got my contact info from them. We met last week to just get together and jam to see if we had musical chemistry and it went great. I learned 7 new songs in the first hour and I don't read music, I just tell them to start playing and I jump right in playing by ear. It is a 3 piece band, classic rock, blues and some newer stuff. We are currently trying to come up with a good name for the band so any ideas would be great.
__________________
I'm a Louie dog, give me a treat!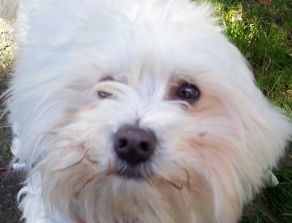 At the Bridge...
Smokey my Shepard/Husky mix
Brutus and Trooper, Doberman's
Tera, Great Dane
Ralph, Mixed assortment of furry beasts
Gremlin, Husky
Peanut, Dachshund
Slick and Mr. Foo, cat brothers
Chubby my big fat gray cat with tighty whitey's
Skinny butt, mixed breed female cat
rag-a-muffin, wild haired mixed breed cat