So I'm back again. Many of you may not know me, probably most of you by now. I originally came here around early 2010 I believe. I was waiting to get my hands on my little Alice Ana! If you know me, can you believe she is almost 3 years old now!? On March 10, she will be in Austin, Texas with me celebrating her 3rd birthday. Wow. I remember that dreadful wait... She was so worth it though
Anyways, I just wanted to reintroduce myself. I am Shelby, a second semester freshman at Indiana State University. The reason I bring that up is because... well, I'm without Alice.
I go back home to Illinois almost every weekend to see her. It has been a really rough experience, but it will be over soon. I am transferring to IUPUI in Indianapolis soon, where my boyfriend (oh yeah, you guys don't know about him yet!) Brandon and I will get ourselves a place. He has a Min Pin named Prima
I'm so incredibly excited.
To sum up this little post, I'm glad to be back! I'll post a couple pictures of Alice, Prima, and Brandon and I just so you know what we all look like.
Brandon and me!
Wittle Prima
Prima again, what a doll <3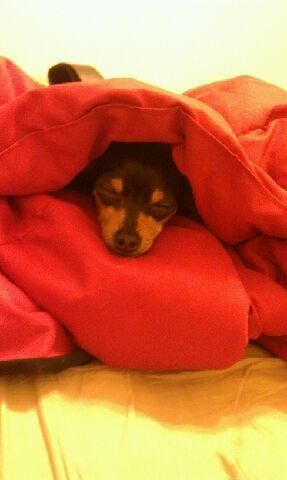 Prima one last time
I've never actually met Prima in person yet! I can't wait until I do, I love her already.
NOW: Alice Ana, the Maltese :P
Alice Sleeping
Alice after the vet.. she wasn't too happy!
Alice, Alice, Alice with my dad fishing
Well there you have it, I'm excited to be back. I'll try to keep up with it - but I can't make too many promises
So far this second semester has gone a lot smoother, giving me time to blog or get on here in the couple hours between classes. I also am trying to write more in general, so hopefully I can become a help on here as well!