Hi there!
I'm new here... I am getting a little mixed baby - we get to bring Bruno home on February 8. I'm attaching photos of me and the kiddos when we got to meet him at about 5 weeks.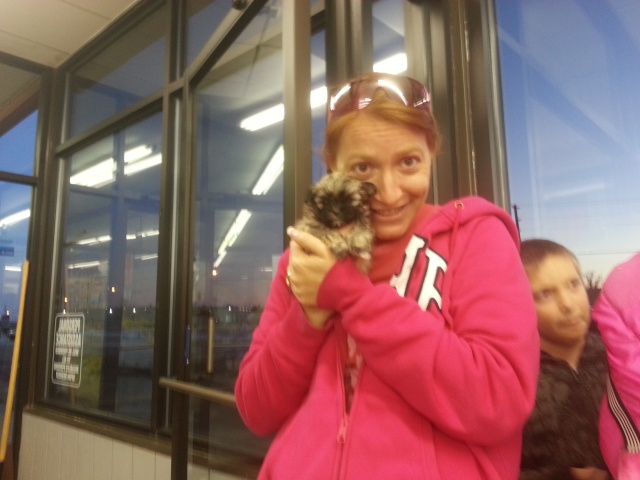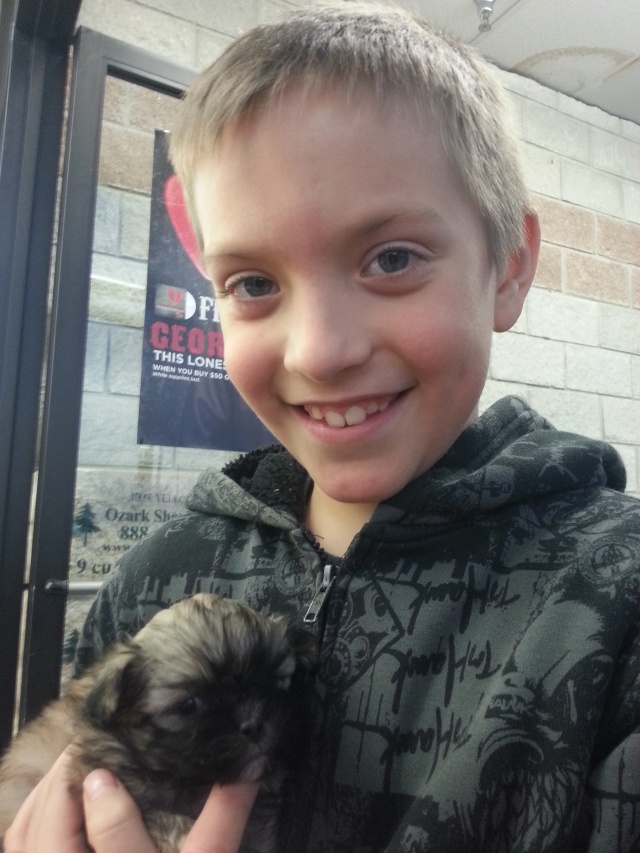 And I do have a few questions if someone doesn't mind helping me out?
1. I want to carry him in a juicy couture carrier. (I have a juicy problem...) Anyhow, the dimensions of their larger bag are: 18"long, 12"high, 8"wide. How big of a dog will that carry? The amount of money I'd be spending on a Juicy carrier, I want it to last his whole life.
2. At 6 weeks he was 1lb 6 oz... both parents are about 5 pounds - any guesses at adult size on him?
3. Does anyone else have a baby that still likes being carried as an adult? Anything specific you do to convince them to like it?
4. Our safety/containment set-up for Bruno is as such: an old playpen, removable vinyl cloth bottom covered with potty pads in one corner (1/4 of the area), then a small/medium plastic crate (that said up to 15 pounds) with a soft cushy bed in the crate. Plus a bully skin chew, 3 different kinds of chew toys, and a food/water bowl. Does that sound adequate? I want to crate train him, but it seems pretty cruel since he's so small to leave him in the crate all night, plus during the day at work. I figured this way, the crate would still be his bed (and he'd hopefully get used to sleeping in there) but he'd have room to hit the potty and play a little if he needed to. Reasonable? Or am I crazy?
I can't remember what other questions I had at the moment... THANKS SO MUCH FOR YOUR HELP! Can't wait to get to know you all!
-d