Hello! My name is Jason and my wife and I are the proud parents of Rory, our 2 1/2 year old Maltese, and Yomi, our 7 month old Shiba Inu. I had been reading on this forum for a while learning good training techniques and other information that helped our dogs become well trained and immensely loved members of our family. Here are a few photos of our dogs:
A summer photo about a month after we got Yomi:
A winter photo taken a couple weeks ago: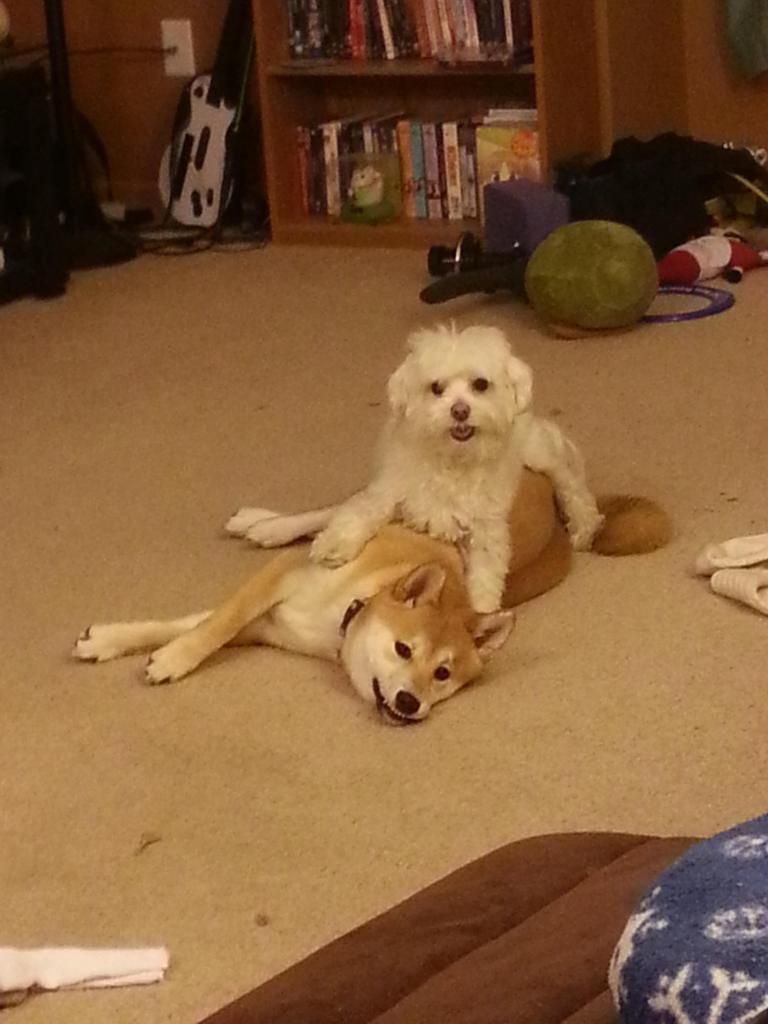 We got Rory in 2010 from a breeder who we were later horrified to find was shut down due to animal cruelty. There was evidence they had killed dogs they could not sell by neglect and/or drowning. Rory happened to be the last Maltese there and was already 5 months old and was scrawny (about 3.5lbs.). When my wife picked him up, he wrapped his paws around her and didn't want to let go! We knew right away he was meant to come home with us. At least we were able to save him from such a fate! He is our little snuggle buddy and loves to be held and sit on laps.
Yomi came home with us summer of 2012 from a much more reputable breeder (did lots of research first). She weighed about 7 pounds when we got her and was a very high energy puppy. I think Rory was a little put-off by her, but they soon became good buddies and love to play together. She was a bigger handful to train as Shibas can be a bit stubborn. Interestingly, she has learned a number of habits from Rory - probably like how a little sister would learn from watching her older brother. She is now a good 20lbs., but that doesn't seem to bother Rory, who still is able to tackle her and play rough.