Candice -
I will share one of the worst Gussy cuts (then I have to stop procrastinating and shower!). To be honest... Some have been so horrible I wouldn't even take a photo.
Shhh.... don't tell Gussy I posted this.... He was so embarrassed LOL
This was after my botch got fixed (see, didn't even take a photo of the horrible)....
here was my fluffy stuffed animal puppy: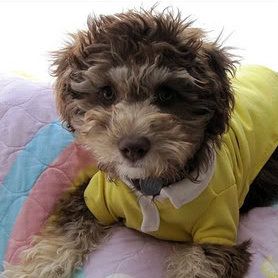 And here is him after I spontaneously groomed him late one night: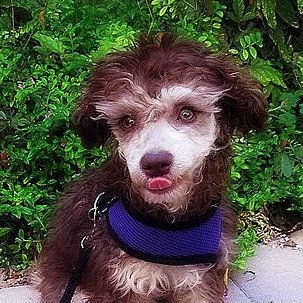 Does not even look like the same dog!
Hair grows hon! Hair grows.....