---
I figured I would be ahead of the game and start interviewing groomers for my precious Daisy. Well I researched the web to make sure that I ask all the right questions and OMG the responses I got were appalling!! They didn't make it to question 3 and my questionnaire is at least 20 questions long.

First I am surprised as to how many will not allow you to observe any grooming sessions whether they be your puppies first, second or third. They frown upon that highly. Which makes me wonder, WTH do they have to hide!?!?!? Second, when I asked them if they sedate the animal, I got many no's but then it was always followed by a "BUT, only when asked and we do treat every animals water with this herbal remedy before grooming." Um, hello!!!! Isn't that sedation!!! ARGHHHHHHHHHHHHHHHHHHHHHH!!!! How these companies stay in business is beyond me.

I am now down to the last groomer on my list from 15 groomers (whom all failed) and am awaiting her call back. I got her voice mail when I first called. She is a mobile groomer who has a waiting list. Good thing I started now, lol. I am hoping that the reason why she has a waiting list is because she is good, does not harm the animal, does not sedate and does not care if you watch your pet during the session. Please Ladies, wish me luck and hope that she is the groomer for me.
__________________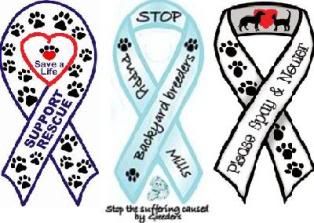 YOU can STOP
Puppy Mills, Back Yard Breeders, & Pet Store's that sell puppies
by not buying anything from them.
INSTEAD Adopt, Rescue or Buy Responsibly
from Reputable Show/Exhibitor Breeders.
ALWAYS do your research!!!
BOYCOTT GREEDERS!!!