Do any of your fluffs hide when it's time for bed, something that they don't want to do?
Violet will hide under the kitchen table at bed time(like I can't see her!!) and Dewey goes behind or under furniture when I need to put him back in the x pen. Laurel doesn't hide, she's game for anything!! Hardy just makes me chase him!!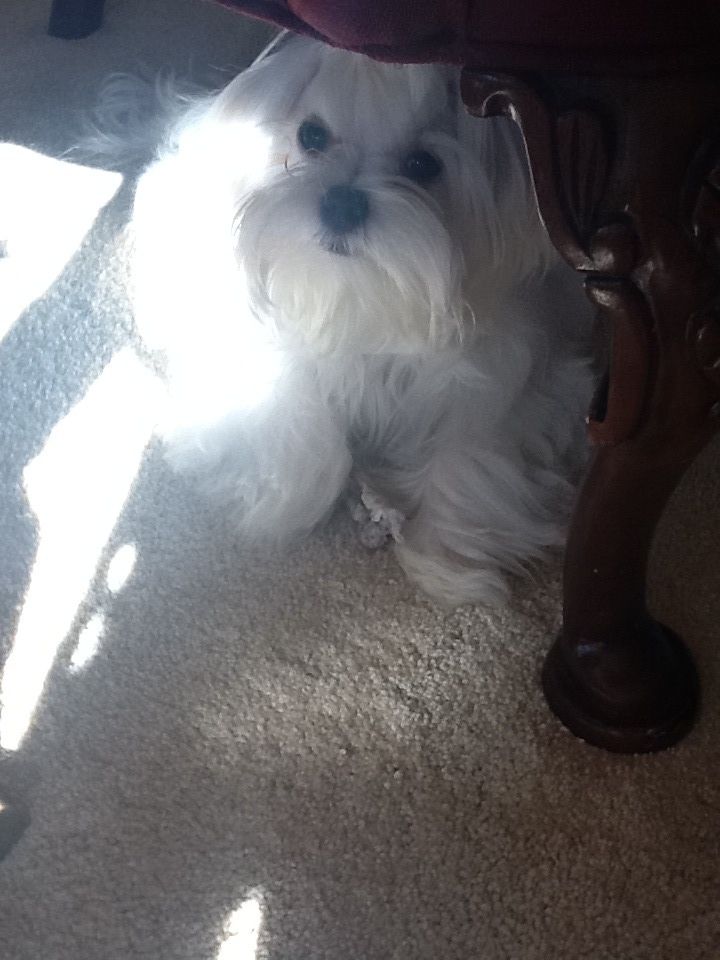 Here's Dewey hiding under a chair!!
__________________
Deborah and my Fluffs, Laurel, Violet , Hardy and Dewey!