---
Quote:
Originally Posted by
Leila'sMommy
I've read that dogs can hear things miles away. Maybe it's a car as someone mentioned or a train or even an animal outside. Or it could be dreaming. Leila sometimes does it in her sleep. If she falls asleep and I go to put her in bed, she will even growl at me with her eyes closed. I think she doesn't like her beauty sleep being disturbed, LOL!
Sent from my iPhone using
Petguide.com Free App
Louie reacts to sounds from the TV, if a doorbell rings or someone makes a knocking sound he assumes someone is at the door. We also have some people down the street that tend to leave their dogs out barking constantly. Of course when another dog barks Louie wants to answer with a bark back. I am really getting annoyed with the people down the street as their two dogs seem to bark all day and most of the evening. Thankfully they are not real close as I can imagine the people closer must hate those dogs and all the barking. They are large dogs and bark at everything, cars, people, other animals and answering any other barks they hear. I really don't know how closer neighbors have not called the police because of all the barking. The worst part is they are tied up in the front yard where they can see everyone that does anything up and down the street. I just don't get why people would have dogs only to have them tied up outside for so many hours a day. I am not even sure if they bring them in at some point at night or if the dogs just finally go to sleep. I am very close to calling someone myself, it just hasn't gotten cold enough for that type of dog for anyone to take it seriously yet.
__________________
I'm a Louie dog, give me a treat!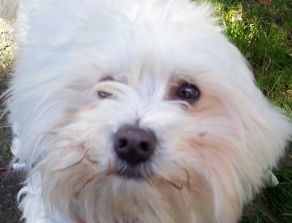 At the Bridge...
Smokey my Shepard/Husky mix
Brutus and Trooper, Doberman's
Tera, Great Dane
Ralph, Mixed assortment of furry beasts
Gremlin, Husky
Peanut, Dachshund
Slick and Mr. Foo, cat brothers
Chubby my big fat gray cat with tighty whitey's
Skinny butt, mixed breed female cat
rag-a-muffin, wild haired mixed breed cat