Louies newest trick/training was a success!
---
I had been working on "stay" since he already had the sit command down. once he was pretty good with "stay" I started doing this while putting his favorite treat down and making him stay until I told him he could get it. After doing this for about a week I started moving the treat closer and closer and making him wait a little longer to get it. Now I can put a treat right at his feet and he won't touch it until I tell him he can and he is doing great! I am so proud of him that even at over 5 years old he is learning new things quickly.
__________________
I'm a Louie dog, give me a treat!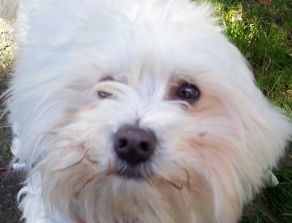 At the Bridge...
Smokey my Shepard/Husky mix
Brutus and Trooper, Doberman's
Tera, Great Dane
Ralph, Mixed assortment of furry beasts
Gremlin, Husky
Peanut, Dachshund
Slick and Mr. Foo, cat brothers
Chubby my big fat gray cat with tighty whitey's
Skinny butt, mixed breed female cat
rag-a-muffin, wild haired mixed breed cat