Claire has recovered nicely and is waiting patiently at Mary's for her new mommy to pick her up!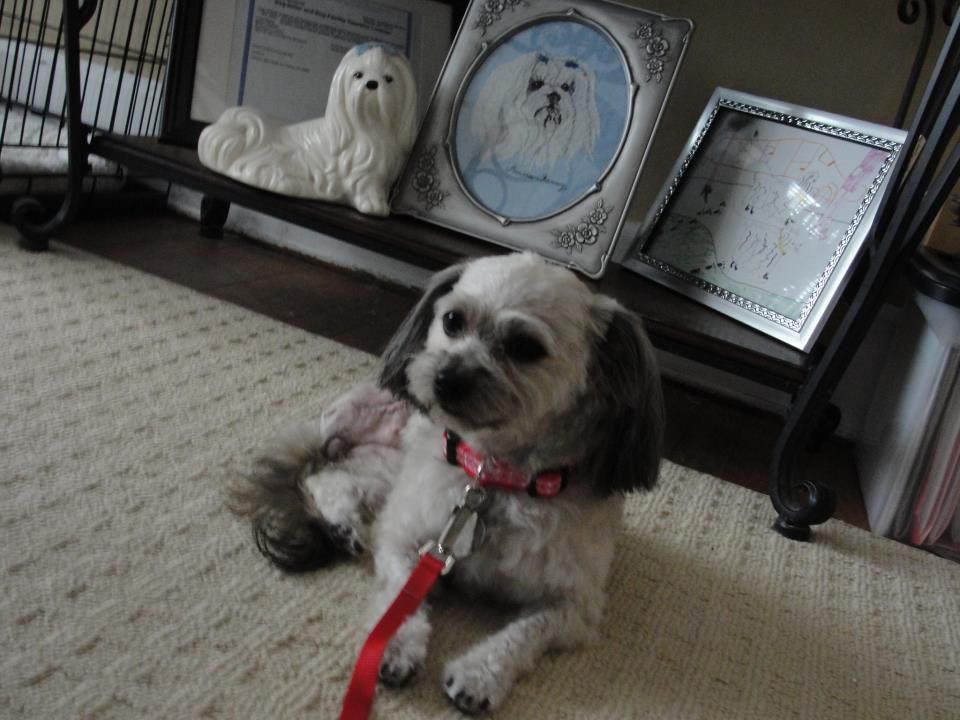 Here's the picture from an earlier thread, immediately after her surgery to remove her severely damaged leg.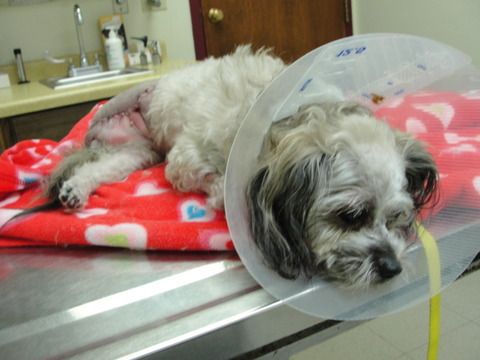 Tessa certainly hopes that Claire's new mommy brings her to all of the Northcentral Maltese Rescue events so these two precious little ones can meet!