Meet Mork: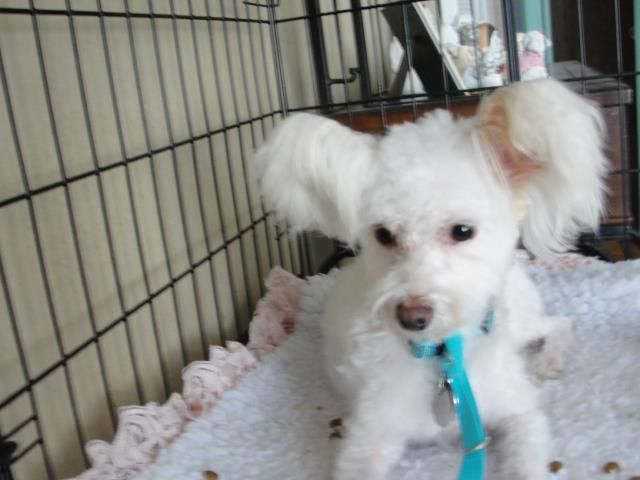 As you can tell, he's not a purebred Maltese, likely some Chinese Crested in him is best guess. He was picked up as a stray and had to spend time in isolation because of kennel cough.
This message is from Mary Palmer: "Just got some bad news about Mork, we were concerned about a hip problem and it appears he is going to require hip surgery. :-( Any donations are deeply appreciated, and remember, before the end of the year since we are non profit, they can be used on your taxes. Please think of Mork at this Holiday season."
Keep this sweet little fluff in your thoughts!