Louie won't eat when I am gone
---
Last week I had a lot of running around to do and I can't take Louie since I'm doing it on a motorcycle. I've been coming back home every 3-4 hours to let him out to do his business. I spend about 10 minutes with him before I leave again. I'm going to places I can't take him and I would dare leave him outside. I've noticed he doesn't touch his food until I am back in for the evening. I'm not really worried since he is still eating every day and he is still pooping on his regular schedule, once in the morning and again later at night.

I do have a hard time leaving him knowing he won't eat until I am back but I have no choice since I have to get this stuff done before the weather gets too bad to take my motorcycle. I even tried giving him his favorite treats and he didn't touch them until he saw me take off my coat and sit on the couch. Even during the times I come back he won''t eat until he knows I am in for the day. Its like he knows if I am going to leave again or stay home. I just find it amazing how fast he has learned to read my intentions. He can tell when I am going to leave again, when I am getting ready for bed and when I am up in the morning and not just going to the bathroom. He can also tell when I am just going outside for a few minutes or leaving for a while.

I going to have to leave him again next week for a few days to get more of my running around out of the way. I'm hoping I can get it all done next week but it looks like It will be at least another 2 weeks to complete my tasks. I'm sure he knows I'll be back as I always come back but it bothers me that he worries and won't eat until I am back.
__________________
I'm a Louie dog, give me a treat!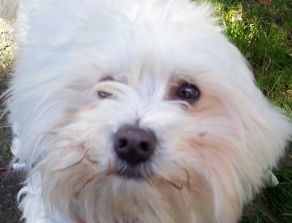 At the Bridge...
Smokey my Shepard/Husky mix
Brutus and Trooper, Doberman's
Tera, Great Dane
Ralph, Mixed assortment of furry beasts
Gremlin, Husky
Peanut, Dachshund
Slick and Mr. Foo, cat brothers
Chubby my big fat gray cat with tighty whitey's
Skinny butt, mixed breed female cat
rag-a-muffin, wild haired mixed breed cat