---
Quote:
Originally Posted by
Maidto2Maltese
Jerry what are Louie's measurements for neck and chest? I think we have a couple extra coats that maybe would fit and would be glad to send if the measurements work out.
His neck is 11" but thats snug, so probably around 11.5-12" would be a good fit
His chest is 17.5" snug, about 18-18.5" would be a closer fit, even slightly larger on both measurements I can work with.
His waist is only 14" so as you can tell, he isn't fat, just well built. He actually bent the metal loop that you hook the leash to from pulling on it and he is less than 10lbs, Lots of exercise and he loves to wrestle with me, very strong for his size! I love this little monster!
__________________
I'm a Louie dog, give me a treat!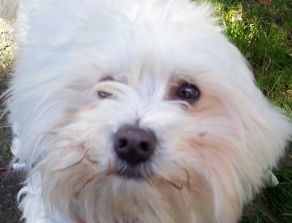 At the Bridge...
Smokey my Shepard/Husky mix
Brutus and Trooper, Doberman's
Tera, Great Dane
Ralph, Mixed assortment of furry beasts
Gremlin, Husky
Peanut, Dachshund
Slick and Mr. Foo, cat brothers
Chubby my big fat gray cat with tighty whitey's
Skinny butt, mixed breed female cat
rag-a-muffin, wild haired mixed breed cat