Louie the protector!
---
I was sitting on the couch teasing my girlfriend joking around. Well she decided to attack me, tickling and play fighting with me. Louie jumped right up and growled at her telling her to back off because he felt she was hurting me even though we were just playing. He bared his teeth and growled like he meant business. Of course he would have never attacked but he sure showed that he wants to protect me and he has no fear. My watch dog and protective angel.
__________________
I'm a Louie dog, give me a treat!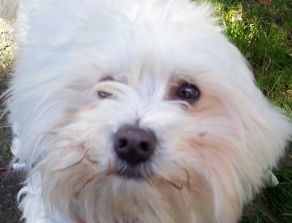 At the Bridge...
Smokey my Shepard/Husky mix
Brutus and Trooper, Doberman's
Tera, Great Dane
Ralph, Mixed assortment of furry beasts
Gremlin, Husky
Peanut, Dachshund
Slick and Mr. Foo, cat brothers
Chubby my big fat gray cat with tighty whitey's
Skinny butt, mixed breed female cat
rag-a-muffin, wild haired mixed breed cat