---
I can't even read stories like that, just knowing how it ended was enough info to upset me. There are a few things I do here. First Louie is never out of my sight when I am home. Second I have trophies from my martial arts fighting days in clear view of anyone that comes to the door. People see them and me and that almost always gets them asking questions which I have no problem answering. I also always leave at least one TV on when I am gone with the volume up loud enough to hear outside the door which gives the illusion of someone being home. I combine that with some of the multiple setting timers on lights in the house so about every 10 minutes a light goes on or off somewhere in the house. During summer months neighbors have seen me outside breaking boards, working out with punching/kicking bags, swords, staffs and other intimidating weapons. So I have a reputation around here as the nice crazy guy. Even halfway down the street people I had not yet met have said things like "hey, are you the guy that breaks boards with your hands?"

Then add in motion detecting lights in the front and back yards, a security system sign and its enough to give most people second thoughts about doing anything stupid around here.
__________________
I'm a Louie dog, give me a treat!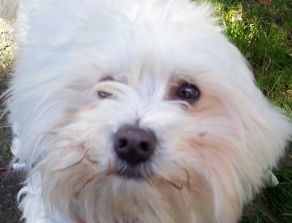 At the Bridge...
Smokey my Shepard/Husky mix
Brutus and Trooper, Doberman's
Tera, Great Dane
Ralph, Mixed assortment of furry beasts
Gremlin, Husky
Peanut, Dachshund
Slick and Mr. Foo, cat brothers
Chubby my big fat gray cat with tighty whitey's
Skinny butt, mixed breed female cat
rag-a-muffin, wild haired mixed breed cat