---
Quote:
Originally Posted by
Mia's Grammy
Too funny! I am so glad to hear Mia is not the only hoarder. My 22 year old daughter says to let yall know that if Mia hides and chews one more pair of her thongs into that Mia will need to get a job!!!
Everything she steals she takes and hides under the coffee table. I never catch her in the act of doing it so now I just go check her hiding spot every hour to see what she has. Her best hoard Saturday was my husbands watch. My daughter called me from work the other day to tell me she left her ring on the end table in the den to please go get it and put it up so Mia did not take it.
malts aren't the only horders. I used to have a cat we called the cat burglar, he stole anything jewelry like. He was so bad that I used to keep some costume jewelry laying around for him to steal.
__________________
I'm a Louie dog, give me a treat!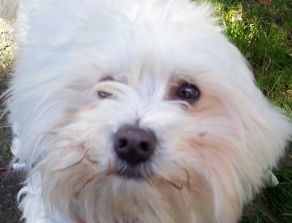 At the Bridge...
Smokey my Shepard/Husky mix
Brutus and Trooper, Doberman's
Tera, Great Dane
Ralph, Mixed assortment of furry beasts
Gremlin, Husky
Peanut, Dachshund
Slick and Mr. Foo, cat brothers
Chubby my big fat gray cat with tighty whitey's
Skinny butt, mixed breed female cat
rag-a-muffin, wild haired mixed breed cat