---
Quote:
Originally Posted by
Sylie
He has some nerve being mad at YOU. You're the one who had to wash poop butt before coffee. Seriously though, I don't think dogs get mad at us and hold a grudge...that is the way humans think, not dogs. Whatever made his poop butt probably was making him feel a bit under the weather too. I hope he is back to normal.
Ok, next time you wash the poop butt and see if he gets mad and holds a grudge!
It wasn't that he had the diarrhea , He lost his footing in the middle of him imitating how you squeeze the toothpaste out of the tube. The snow he was standing on decided to give way and his furry butt smooshed some poop on his back side. I checked him a few times during the day, nose wet and feeling normal. After normal baths he always tends to take an extended nap, must take a lot out of him just standing there while I do all the scrubbing, washing and rinsing. Its just this time he really took a long nap and acted like he was highly offended by this ambush bathing attack. He got no warning, just snatched him off his feet and right to the tub.
__________________
I'm a Louie dog, give me a treat!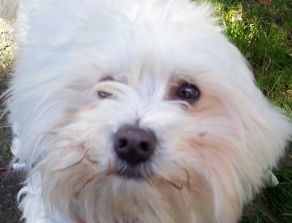 At the Bridge...
Smokey my Shepard/Husky mix
Brutus and Trooper, Doberman's
Tera, Great Dane
Ralph, Mixed assortment of furry beasts
Gremlin, Husky
Peanut, Dachshund
Slick and Mr. Foo, cat brothers
Chubby my big fat gray cat with tighty whitey's
Skinny butt, mixed breed female cat
rag-a-muffin, wild haired mixed breed cat