We are nearing the end of Baby Girl's first day home with us...and it has been a FANTASTIC day!!! She is settling in wonderfully! She slept in her crate through the entire night last night without making a sound, used her puppy pad first thing in the morning and all day after that, and ate all her food at all three meals today. She is also drinking well, peeing and pooing well...so I am a happy Mommy! Her crate time and puppy pen time has all gone well...no crying! We even had to leave her for a bit to run an errand and she did just fine. She is sooo well adjusted, confident and sweet...it's very obvious that a lot of thought and love and care has gone in to raising her...Carina has really done a wonderful job with her!
Here's the problem...I still haven't decided on a name for her!
I would really love for you all to help me pick a name because I keep going back and forth and I'm afraid she's going to think "Baby Girl" or "Puppy" is her name!
The name I have always LOVED for years and years and thought I would use if I ever got a girl puppy...is Emma! I'm obsessed with the show Friends and even since Ross and Rachel named their baby girl Emma, I have been in love with the name! If I name her Emma, her registered name would be CloudClan I'll Be There For You (Friends theme song). HOWEVER, since Baby Girl comes from CloudClan, I thought it would be cute to pick a C name. Names I am considering are Cosette, Charlotte and Caidyn...and if I name her Cosette, her registered name would be CloudClan's Castle on a Cloud (after the song from Les Miserables). Okay so now...HELP! What do you think of these? Any other ideas?
....and...I finally got a chance to upload some pictures I took last night when we went to Carina's to pick up the puppy and also from earlier today. Hope you guys enjoy them!
Crate ready to bring the puppy home!
Puppy jail! All four of the puppies wanting to come out of their playpen!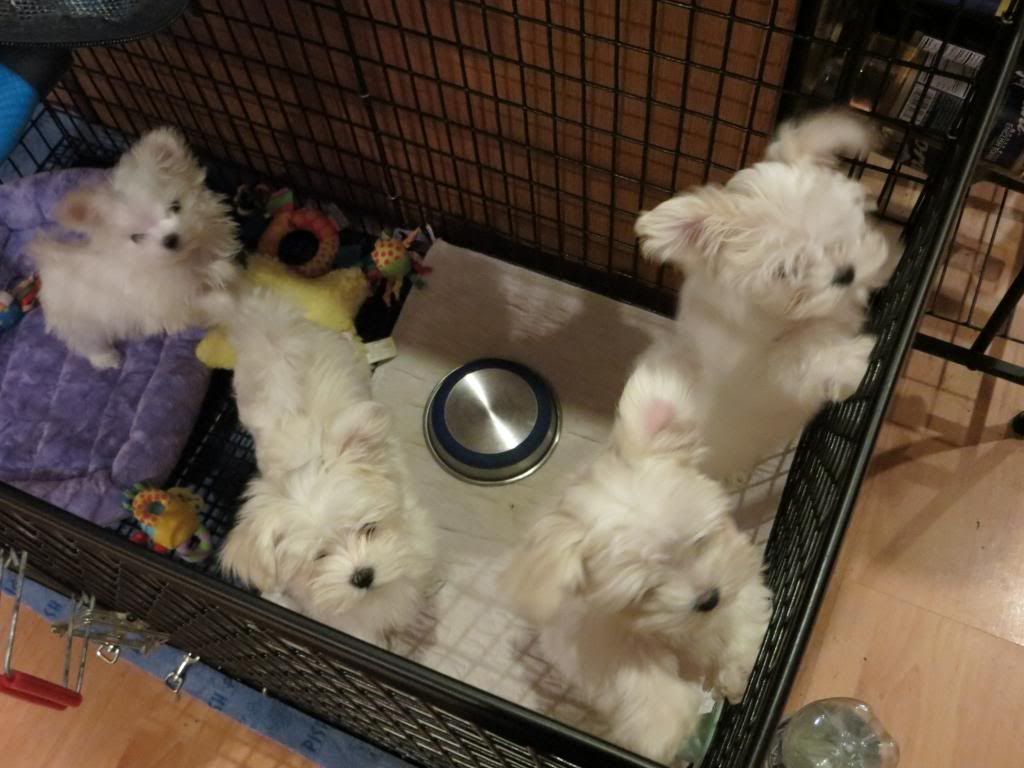 Me with my puppy (right) and her sister, Itty Bitty (left)
Me with the other littermates, Purple girl and the little boy. Sorry my face is in every picture...it is so hard to take pictures of puppies unless you hold them!
My baby girl!
I couldn't help include a picture of one of my favorite members of the CloudClan...little Miss Cherish!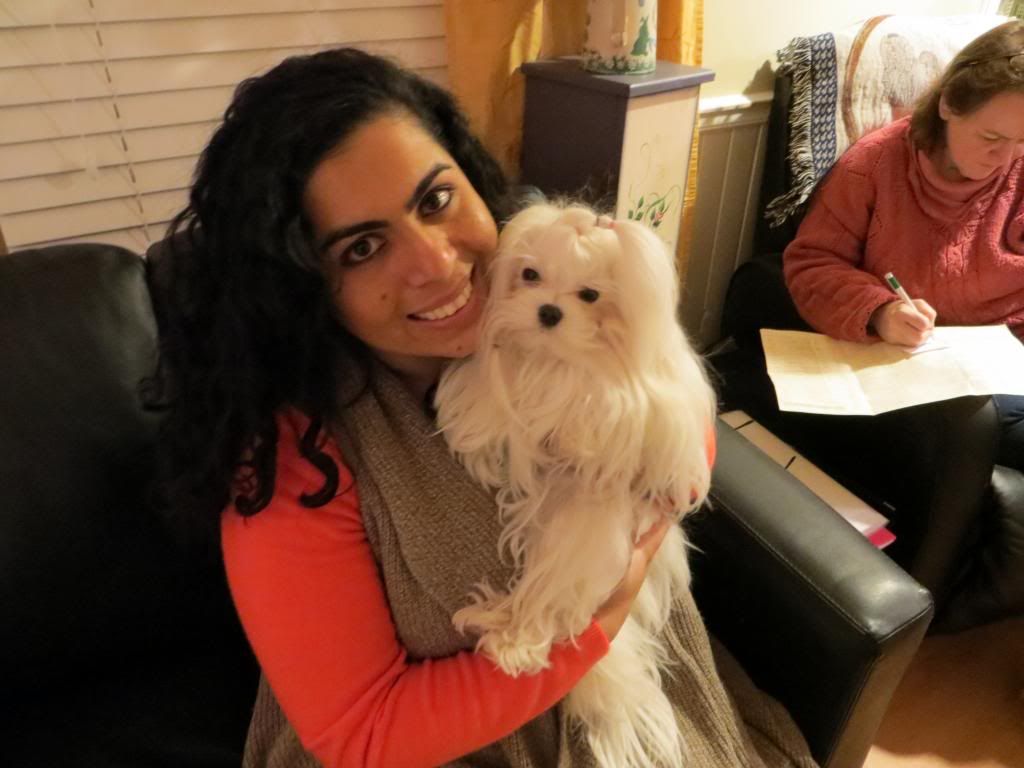 All the dogs playing! We were trying to tire out the puppies, especially my little girl so she would be able to sleep well her first night home with us!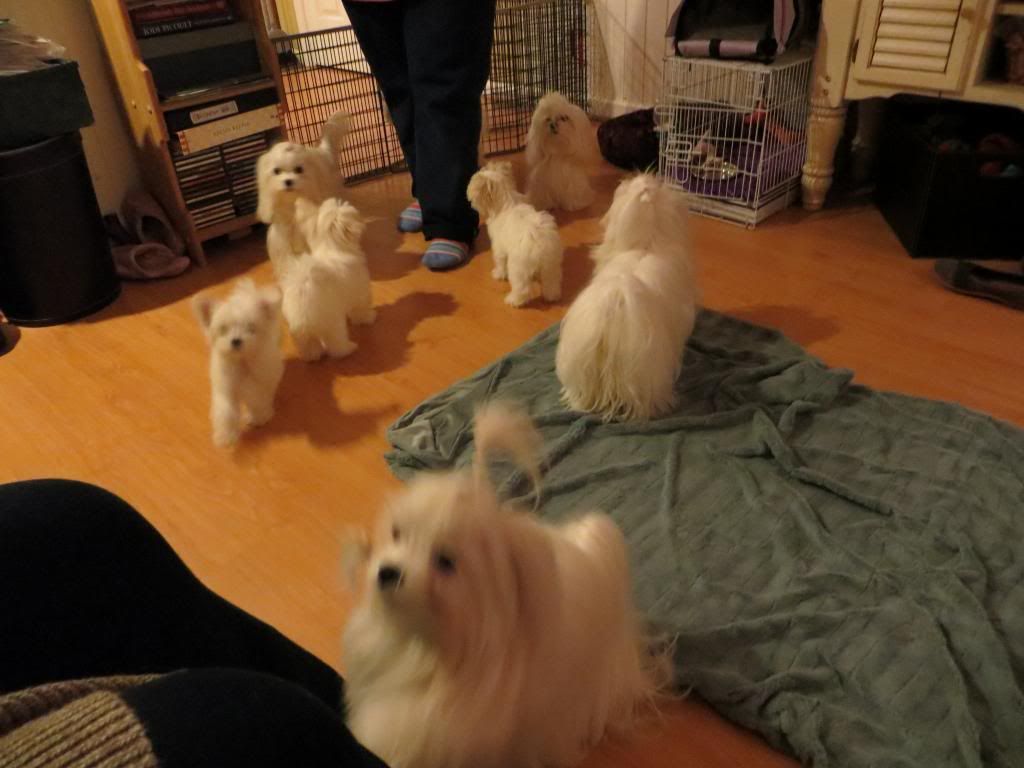 My little cousin came with me to pick up the puppy. Baby Girl just loved her and sat on her lap for quite a while!
These are from this morning when she was hanging out in her playpen. Please excuse her looking a bit scruffy here...she had just eaten and I hadn't had a chance to clean her up yet.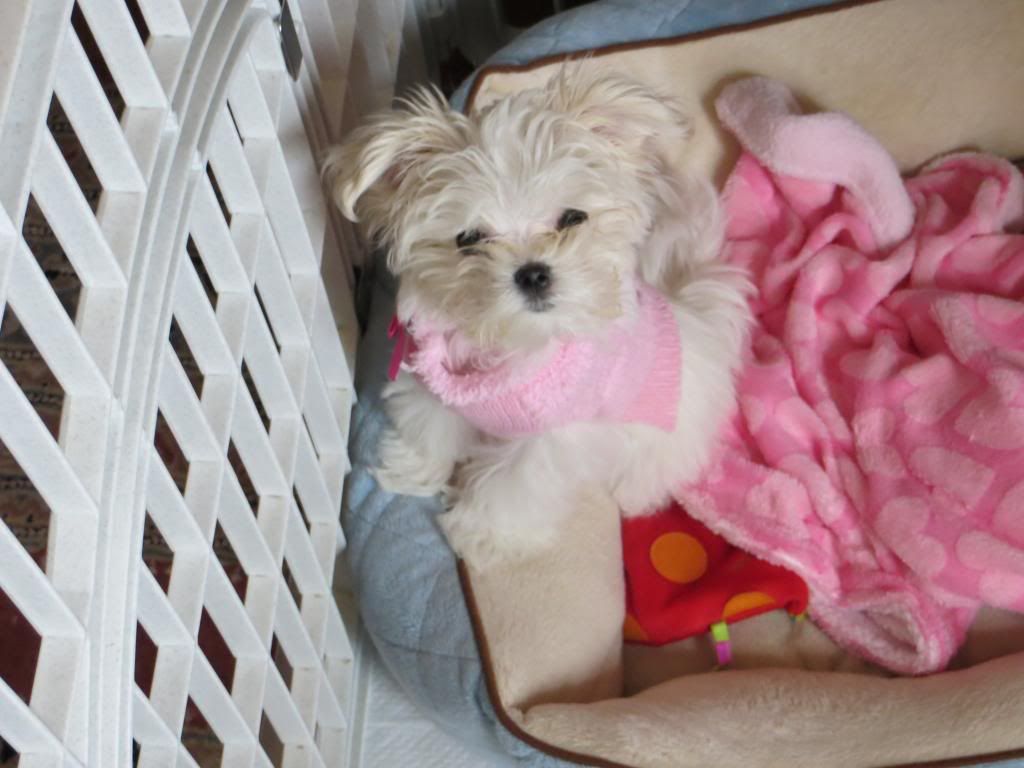 As you can see, Bailey and the puppy are just meeting through the playpen for right now!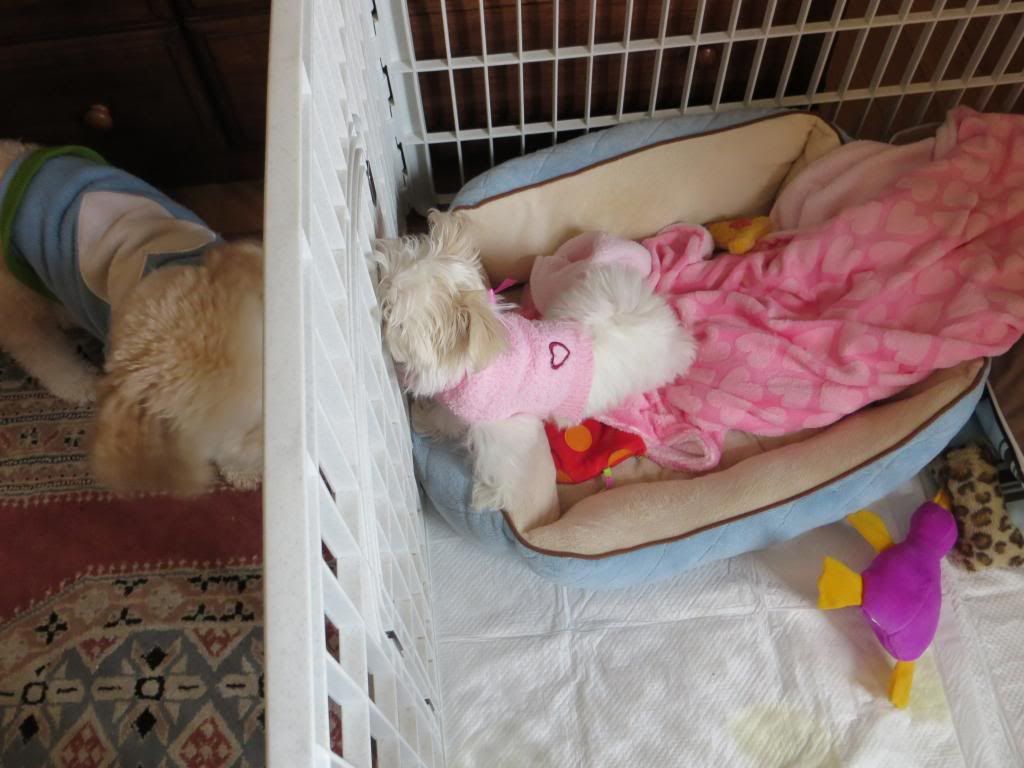 Thank you for looking! Sorry for the gazillion pictures but I went a little nuts with my camera today and thought I would share!
Please let me know what you think about her name!