I've posted before about my friend Sandi's DH Jim who has pulmonary fibrosis. I took the girls to their house this evening and Jim was using Charlee Bear treats to bribe Tessa to give kisses.
"Uncle Jimmy, these are my favorites!"
"Oooh Uncle Jimmy! You want me to trade a kiss for a cookie!"
"I wub you, Uncle Jimmy!"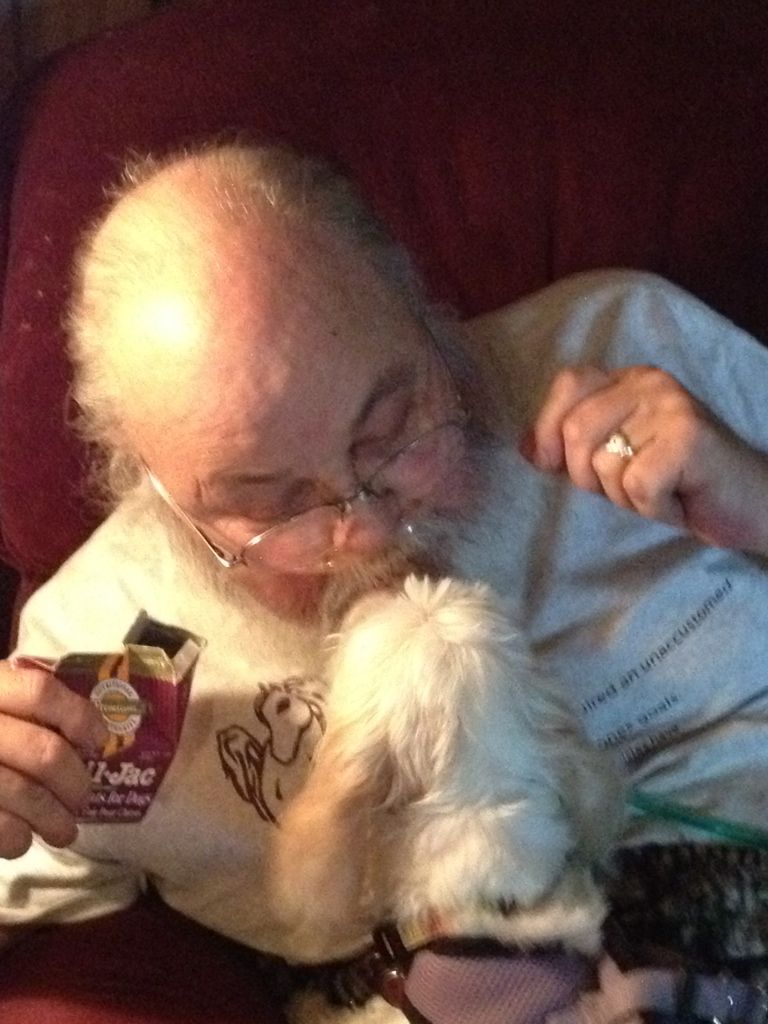 Sent from Maggie's iPad