. . . and it's a BIG ONE!
"Mommy, that's a long way down from here!"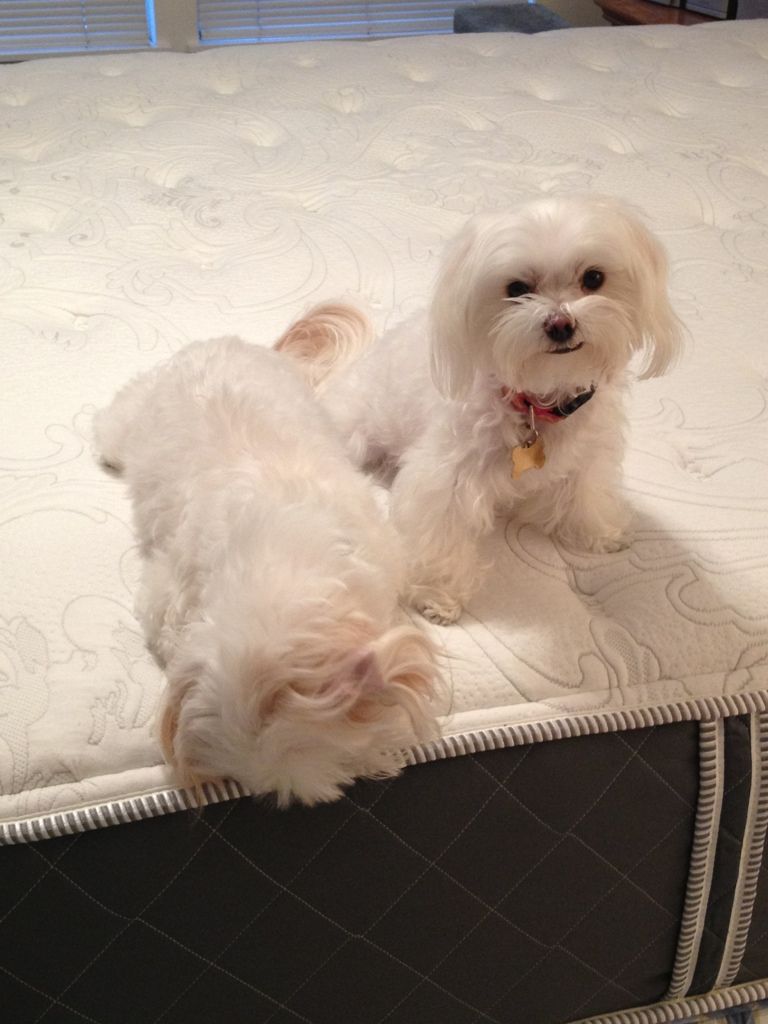 "Can we have some bedtime snacks???"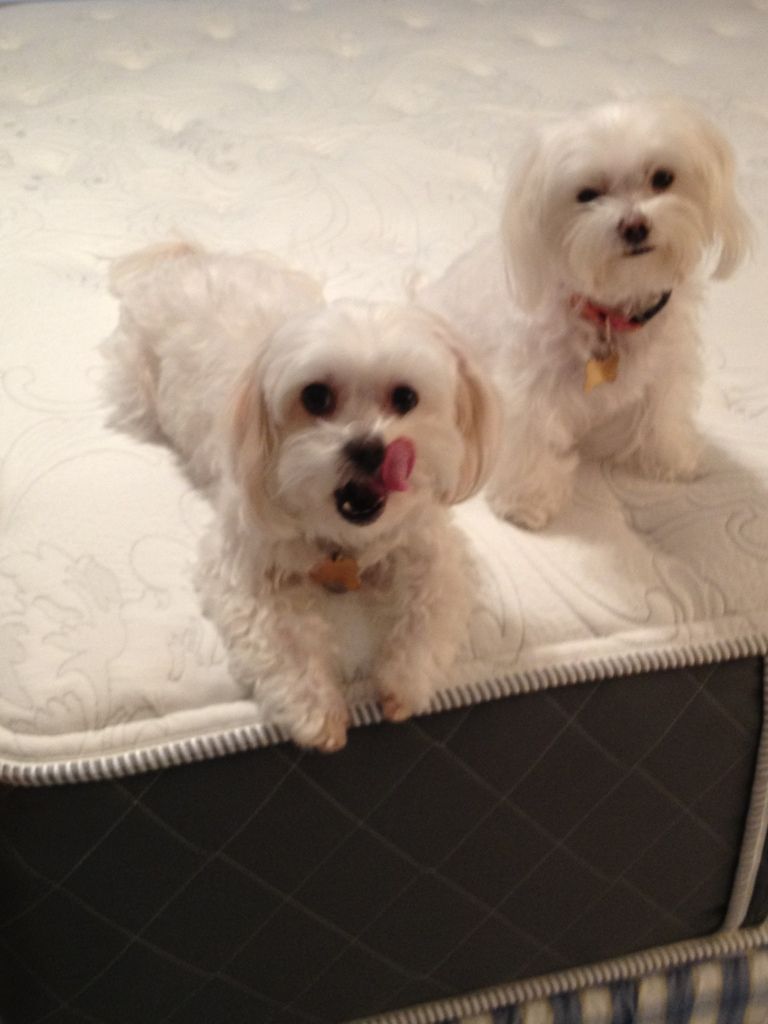 I love Sweetness' expression in the second photo - she looks very annoyed at her sister!
I got a new mattress/foundation last week and it is absolutely wonderful! Now, if only I could get two little fur critters to stay on their own sides instead of trying to take up mine too!