This post is going to be a random one, but just wanted to update what's been going on around here!
It feels great to be back home... it's been about a 1.5 weeks and I love being home
Thank you, all, for the encouragement--- YOU WERE RIGHT! Obi's hair is growing back faster than I thought! And the grooming is so much faster- it's really crazy how little time it takes to brush him now. (I do miss all his fluffy hair though!)
1 week post-grooming disaster/short-short haircut: (still a bit uneven in certain parts but much better)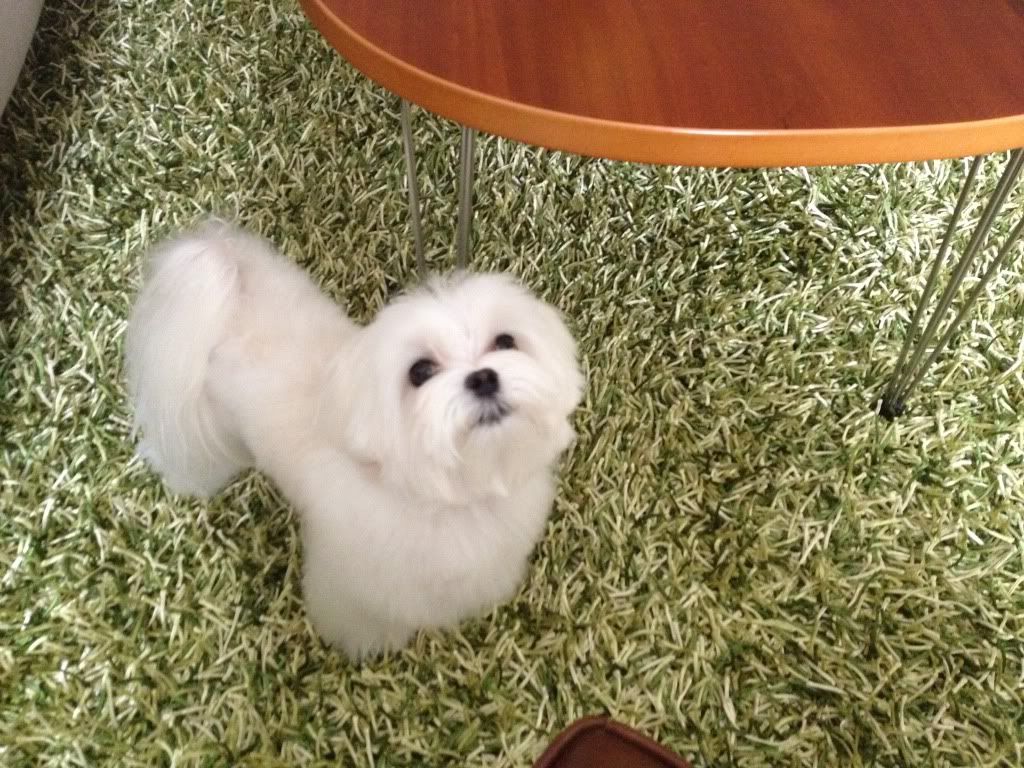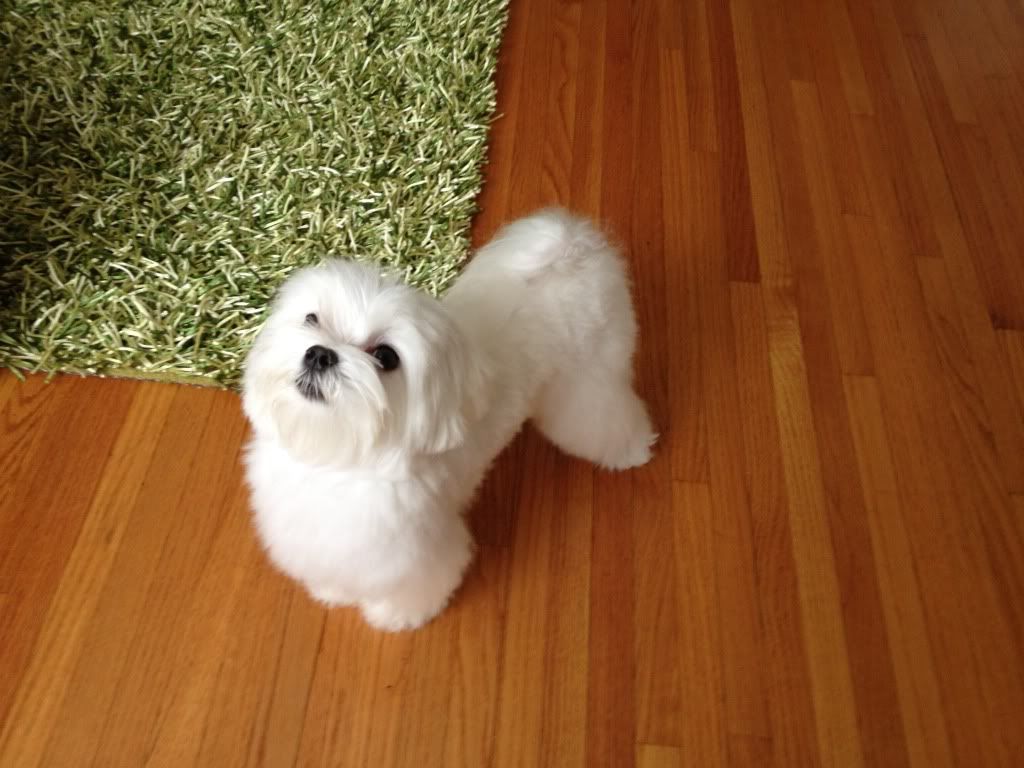 The chest hair was spared, but I trimmed it down a bit to blend.
Like I mentioned, we must always look on the positive side. Bad haircuts means MORE sweaters!
Obi says, "What, mommy? MORE sweaters?!"
ready to "attack" the ball...
Obi with his Black-Friday gift: a gallon sized conditioner.
Obi remembers his first trick from Stacy and Marina- "stand" He often just randomly strikes a pose! Silly dog- You're a pet! I think he wants to be fabulous like his malt-daddy, Andrew
The SS buddy gifts are now wrapped and will be sent off! WHO will get all these presents?! I wrapped them and made the bags myself- I love this season!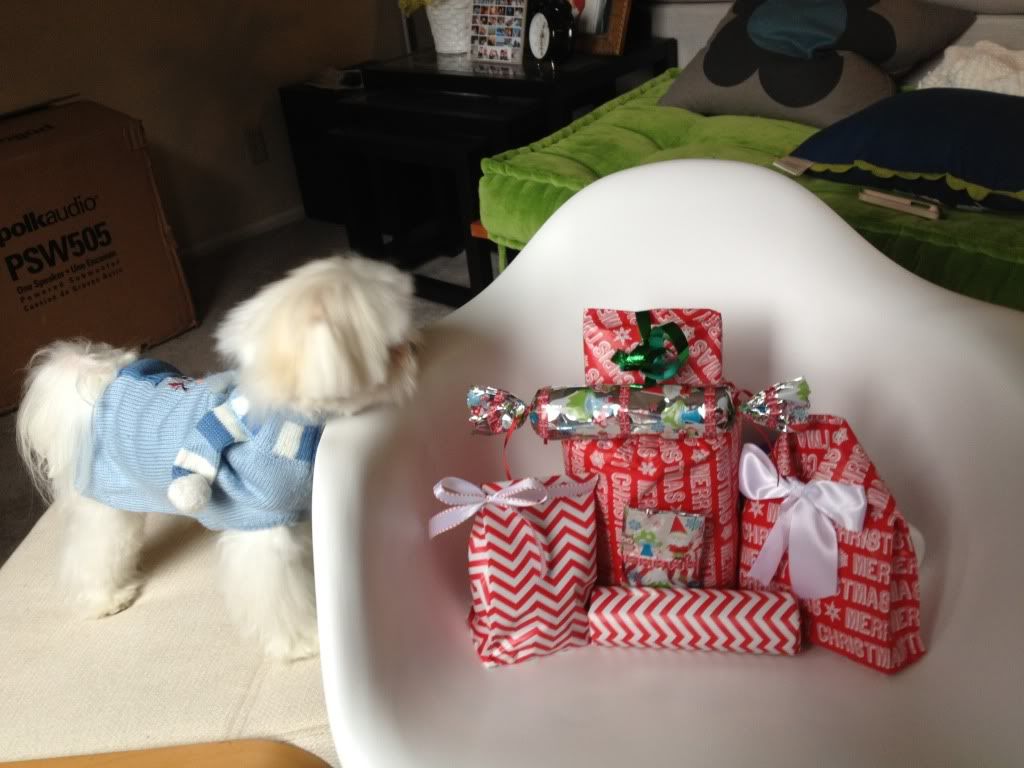 Obi is sad that these aren't HIS gifts!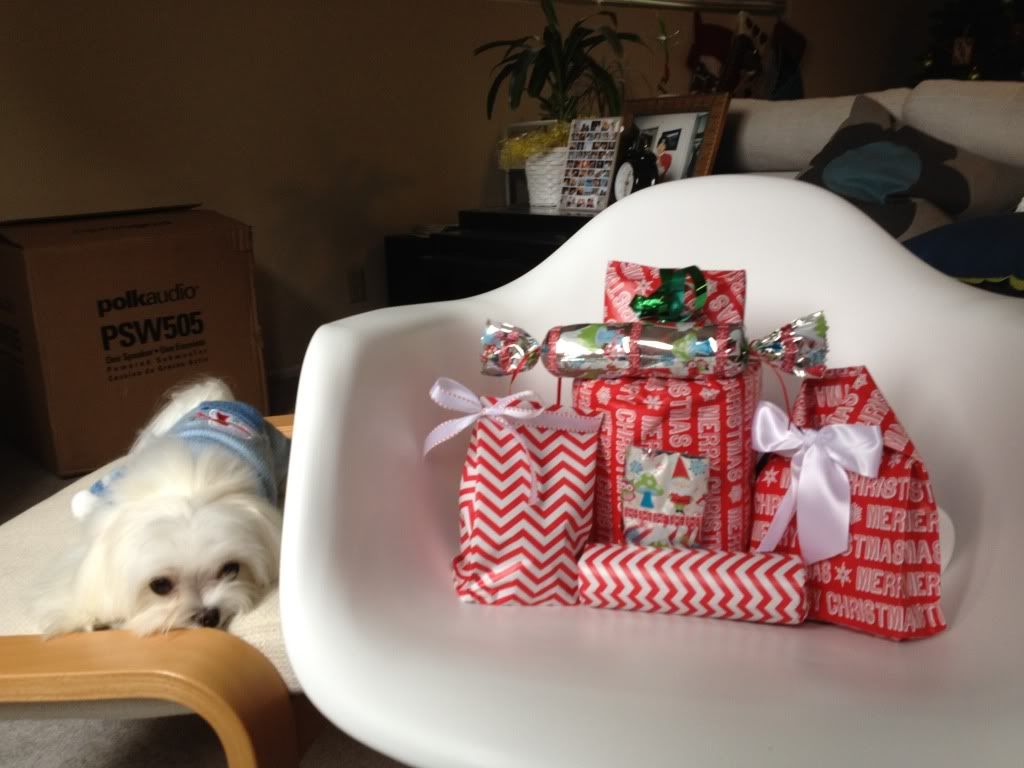 just for fun...this was Obi's post-thanksgiving food coma: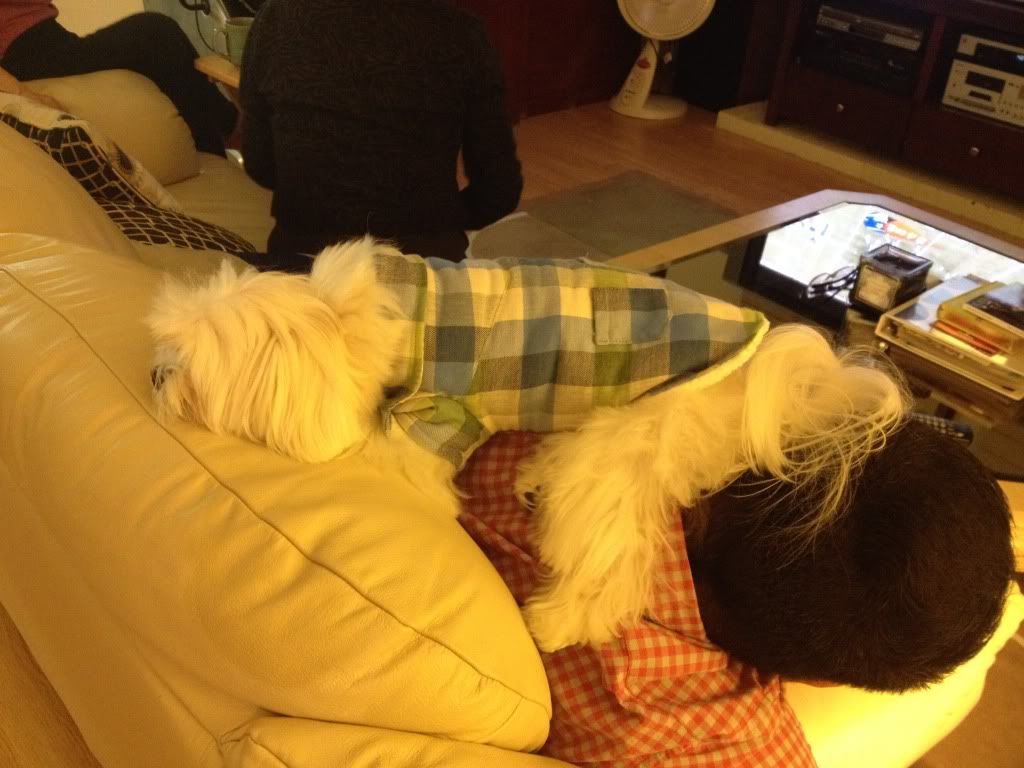 Hope everyone is well as November is coming to an end. ::HUGS:: and smiles to you all