Oh, Elisabeth!! That is such a gorgeous tree! And you'll have such a nice holiday with your family!!
I love formal trees...ever since I saw them as a child in the store windows in downtown Chicago.... (also love our family/kid tree that's full of love and memories....but the kids we we gone to gramms'a this wknd so it's not up yet).
Here's Bravo in front of the tree....his very first Christmas!!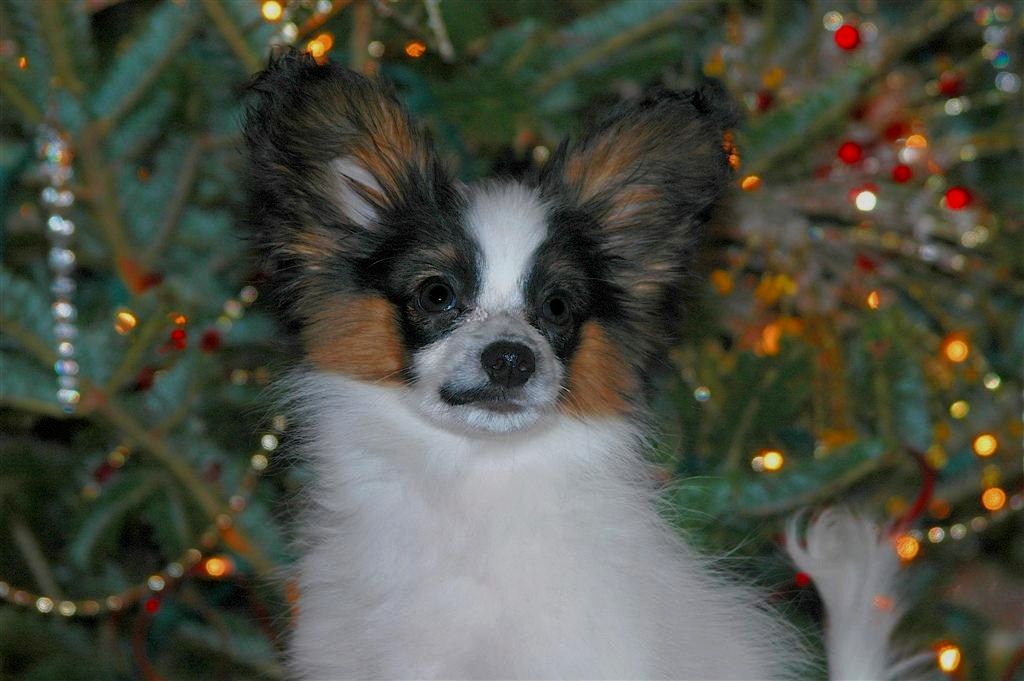 __________________
I actually have a Papillon puppy...but I joined this message board to get great grooming, nutritional, general toy-breed tips......and all the great people!!