Tonight Dewey has had an EXTRA amount of energy! He has chased the 3 big dogs all night!! No one has been safe from his chasing, biting , jumping and toy stealing!! Laurel, Violet and Hardy are totally worn out now, but Dewey is still going strong!! I've been cutting back on their food, but since Dewey has joined the crowd, they all get plenty of exercise, whether they want to or not!!
Here is what they look like after a Dewey night!!!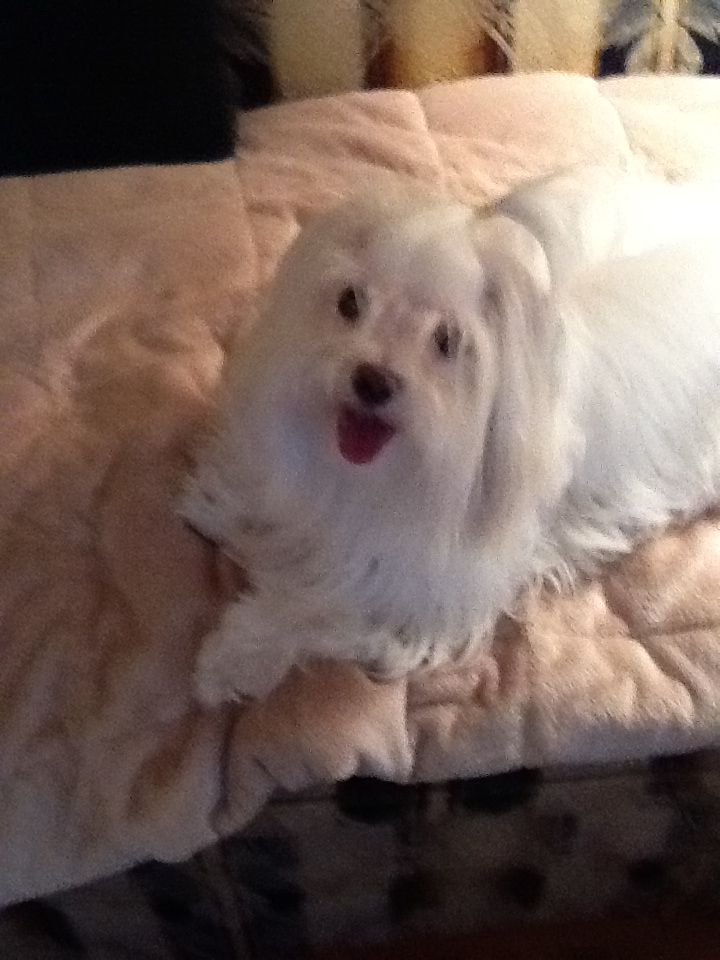 Laurel note the tongue hanging out!!!
Hardy stretched out on the couch!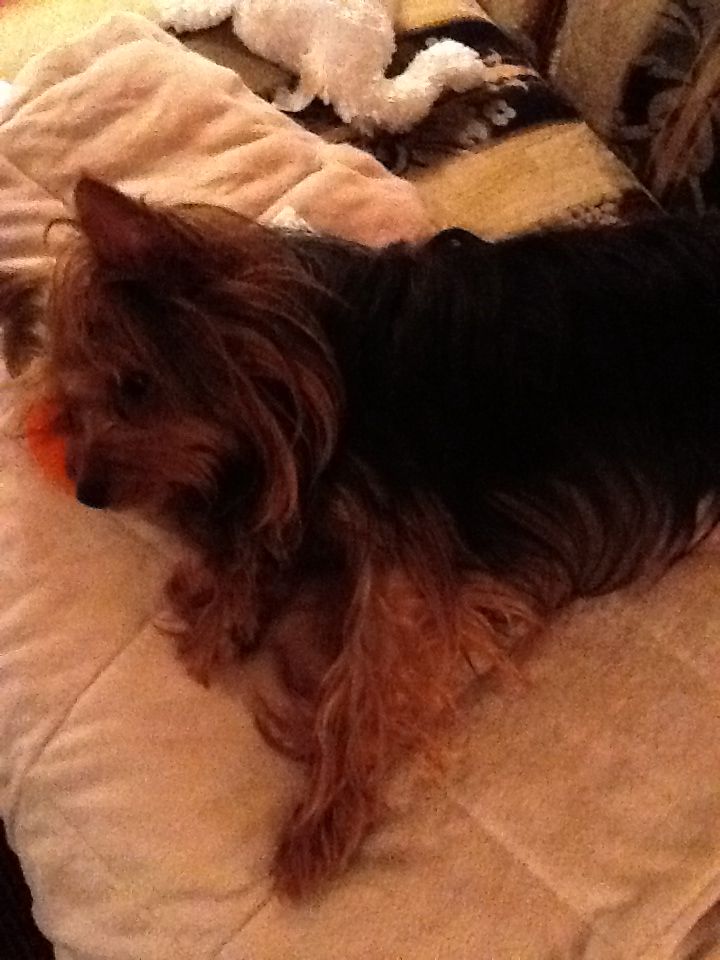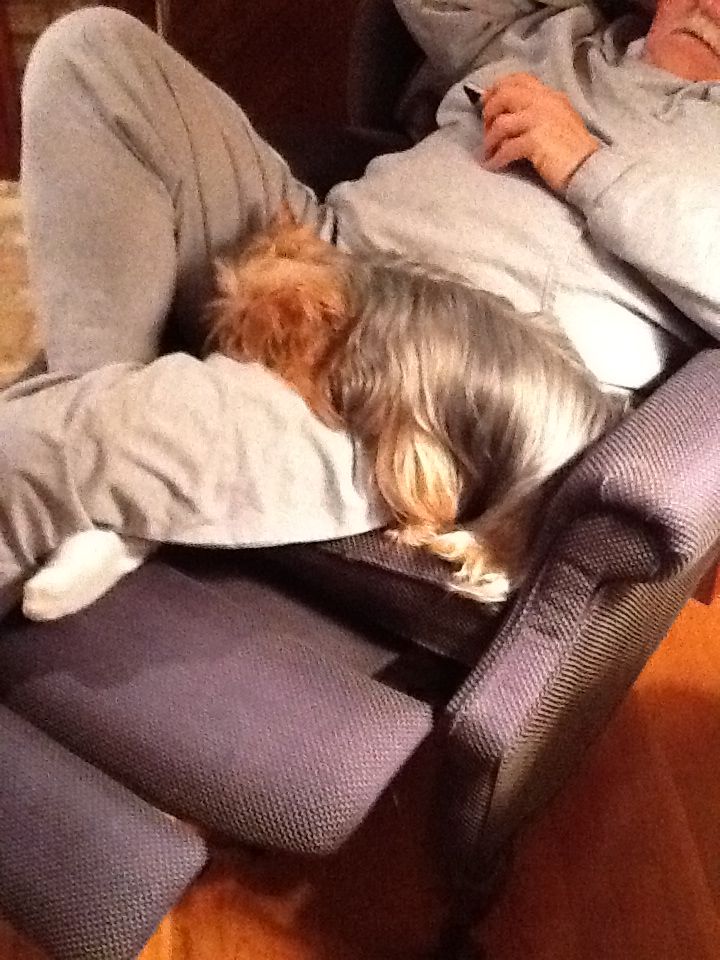 Violet hiding, and hoping that Dewey will justbgo away!!!
And the instigater still going strong!!!!