Hi Awnties! Mommy took pictures of me 'n Sweetness today in our bewy special Christmas sweaters! Da sweaters say "Dear Santa, I've been a very very very good dog!" Mommy laughs ebwy time she puts dem on us - I don't know why!
Mommy got a wittle Christmas twee dis year - she sed she wuz tired of dragging da big one out. I don't know 'bout dat, but dis way I can't reach da toys hanging on da twee!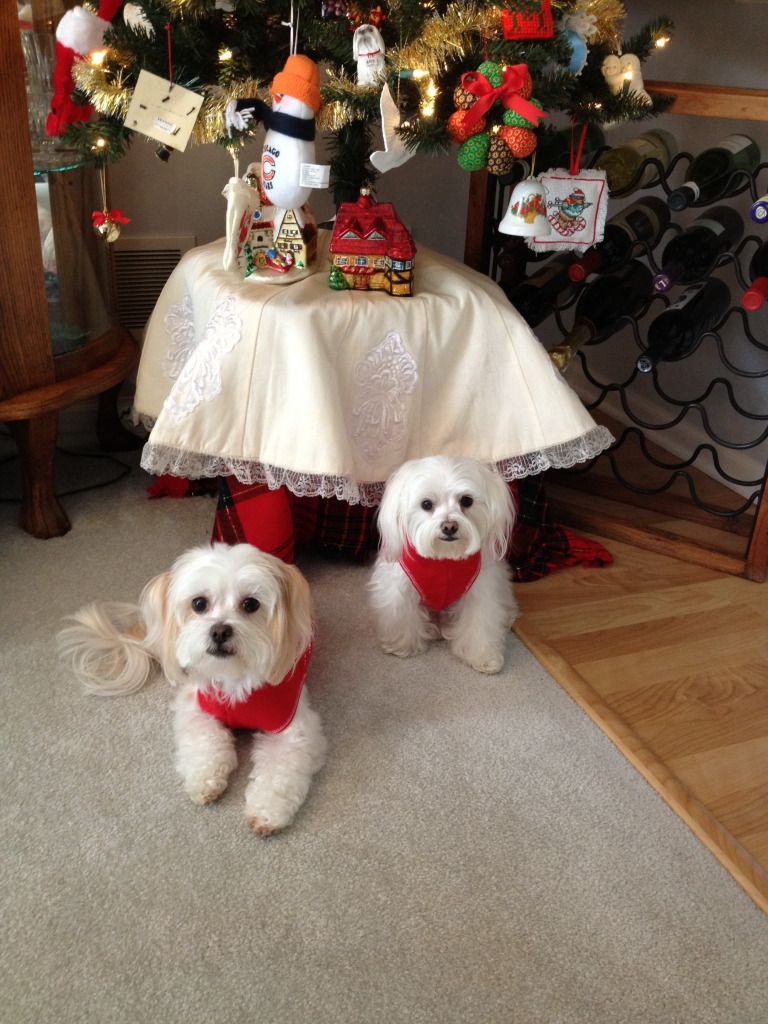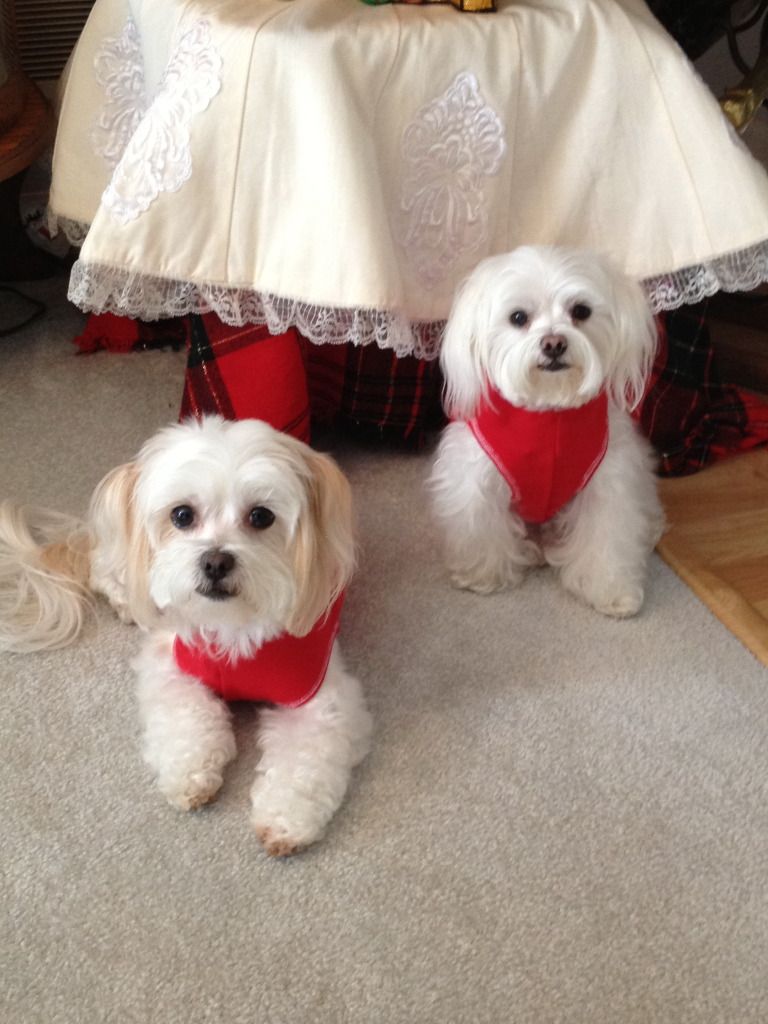 Mommy sez I wuz posing pwetty here!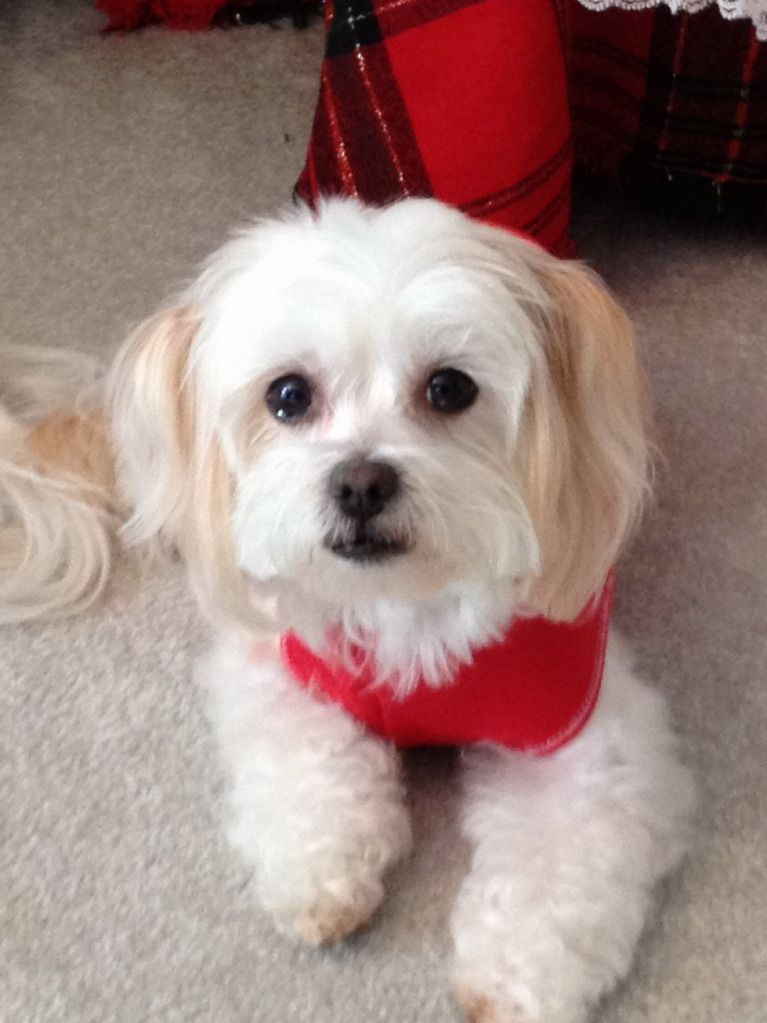 And here's my sissy!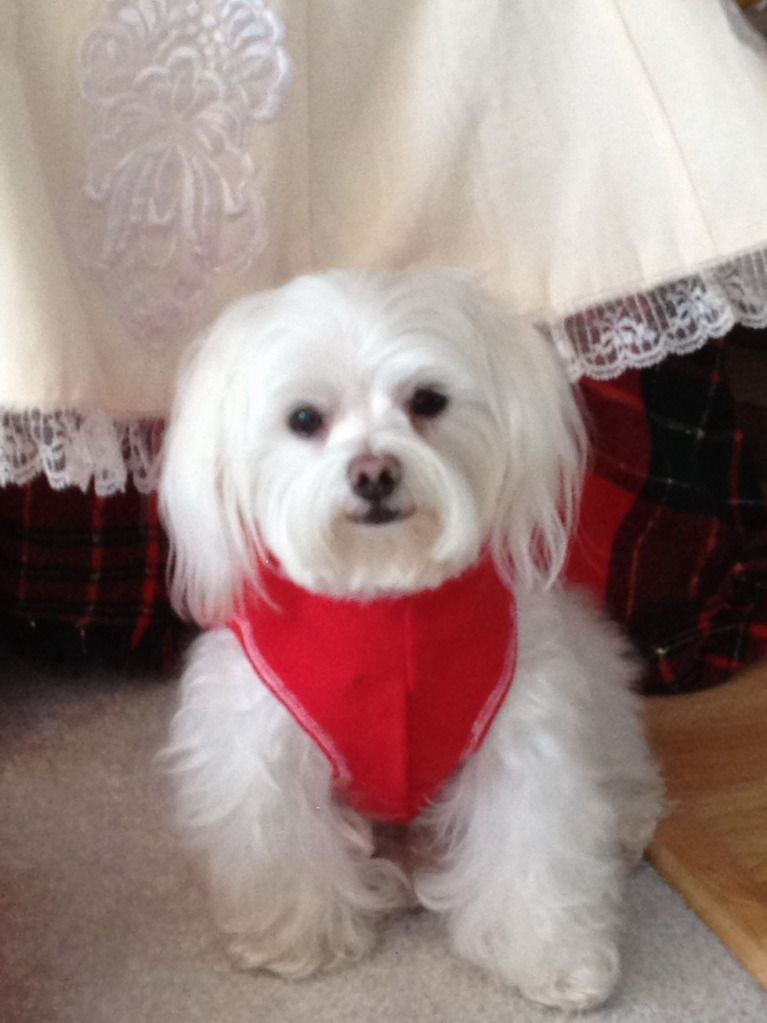 We wuz so good, mommy gave us antlers afterwards!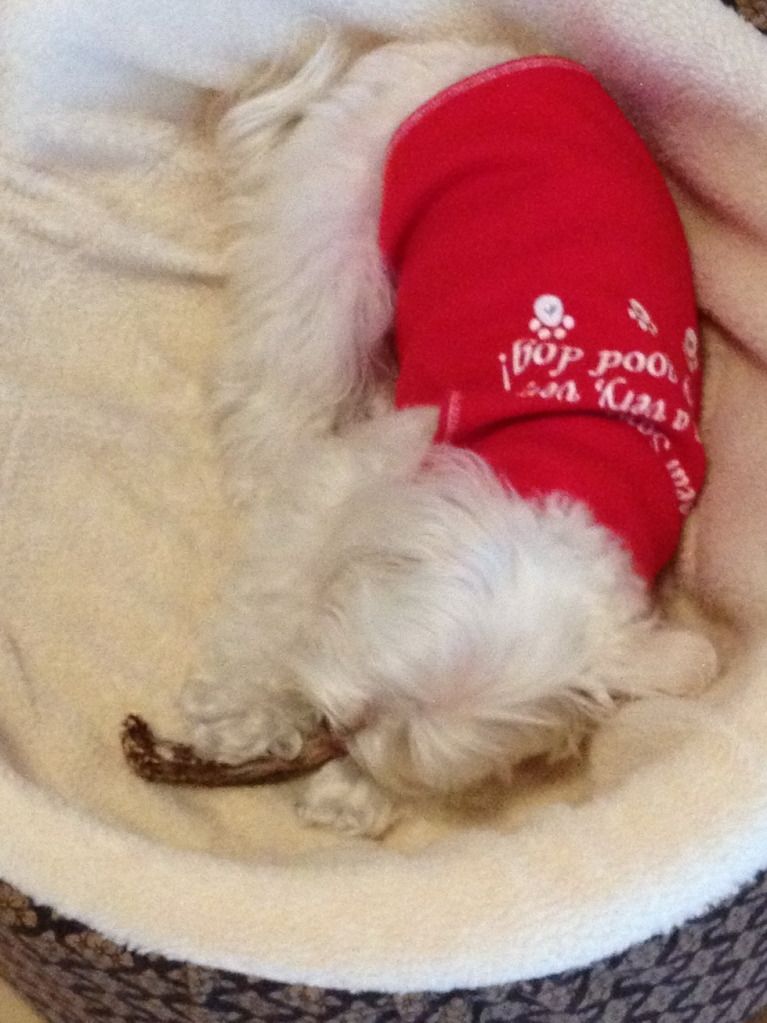 Fank you, mommy!
Wuv,
Tessa