We'z got company, and we'z not happy about it at all! Our friends adopted an 8 week old puppy last week. They were told that he is a Bichon. Now, I don't claim to know everything there is to know about dogs, but I really don't see Bichon in this little dude. His hair is wirey like a terrior, not curly and soft like hair. Doesn't matter either way though, Andy is a welcomed member of his new family and now our extended family.
Because he was removed and placed so young (no, I don't know the details, the wife knows them, but she couldn't come today ... the husband is clueless, just says they have a dog!!) I was hoping Jasper and Dusty could help Andy learn doggie manners, well, that's hasn't worked out. They are avoiding him, won't go anywhere near him. He wants to play with them so bad though, it hurts my feelings for him. Reesey aka cat-hole is very curious about the pup but has also run away when Andy tries to initiate play. He has been playing with me though, I am smitten!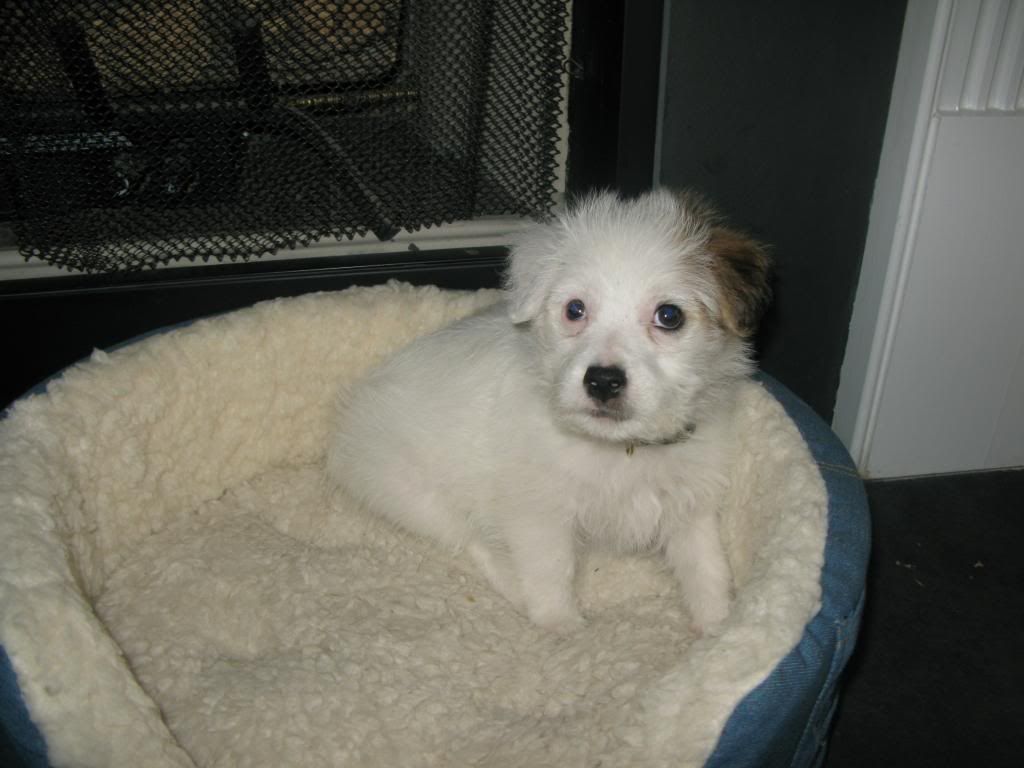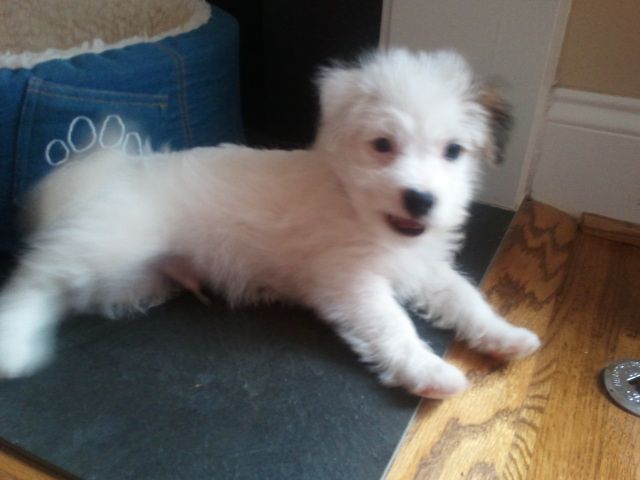 Grabbing Jasper's tail, while Jasper tries to hide!
Sneaking up on Dusty. Dusty was like oh no..I know about puppies, they bite!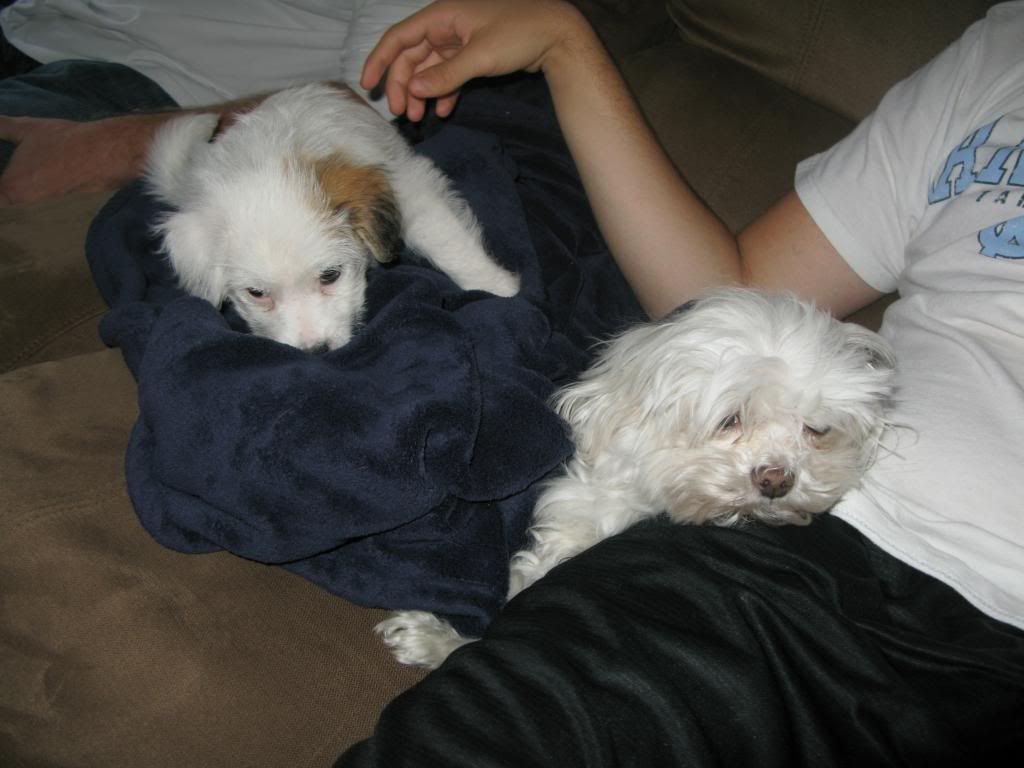 After Japp again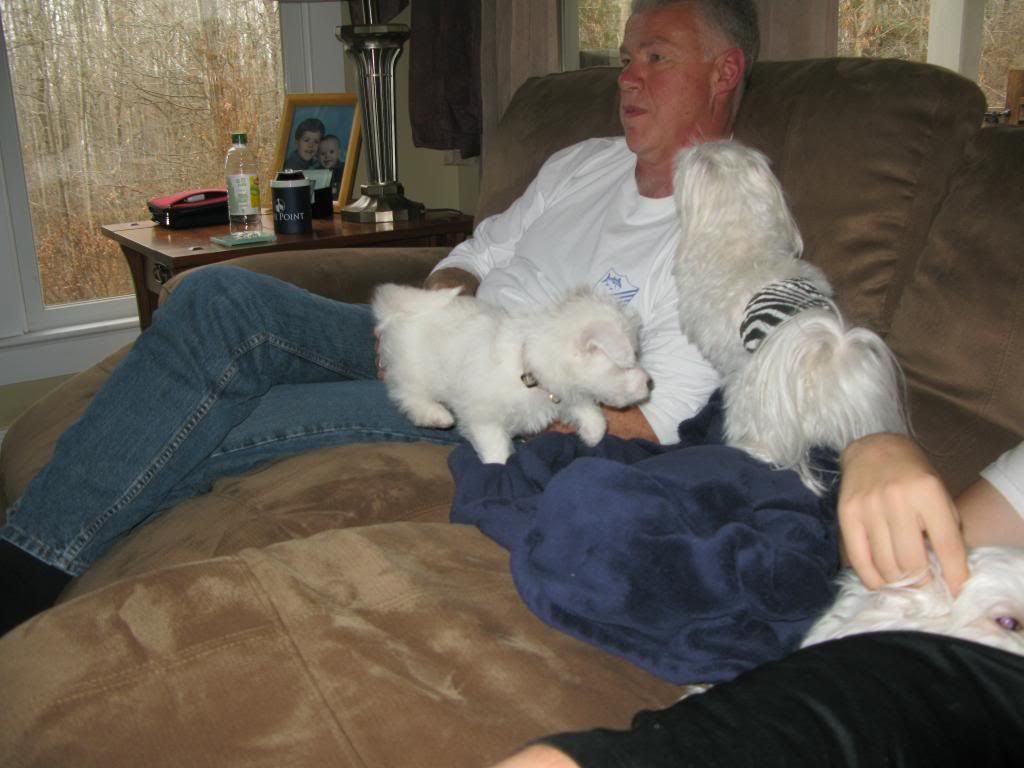 Japper says aaaaaahhhhhh! Help Me!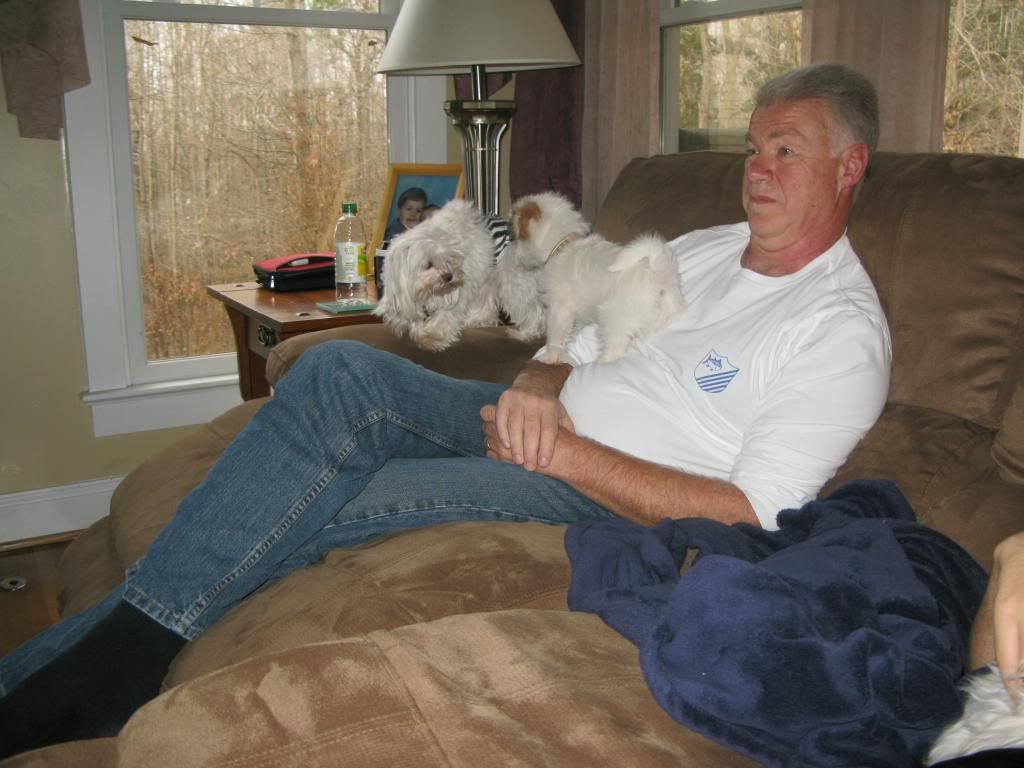 Jasper being saved while Dusty becomes one with the couch.