A few days ago, a box showed up at our door. It was from Griffin's Godmother Lynn and her fluffs Lacie, Tilly and Secret! The kids opened it last weekend but with my Mom breaking her shoulder and ending up in the hospital for 6 days, I'm just getting around to posting the pictures...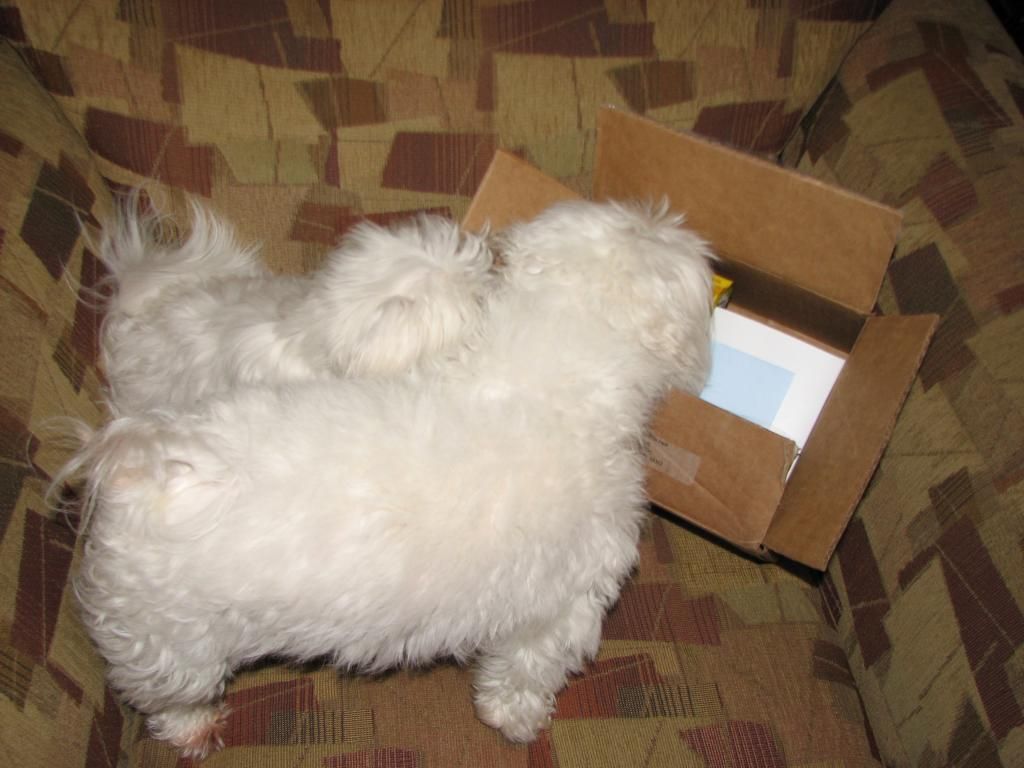 Just look at all the GREAT presents they sent!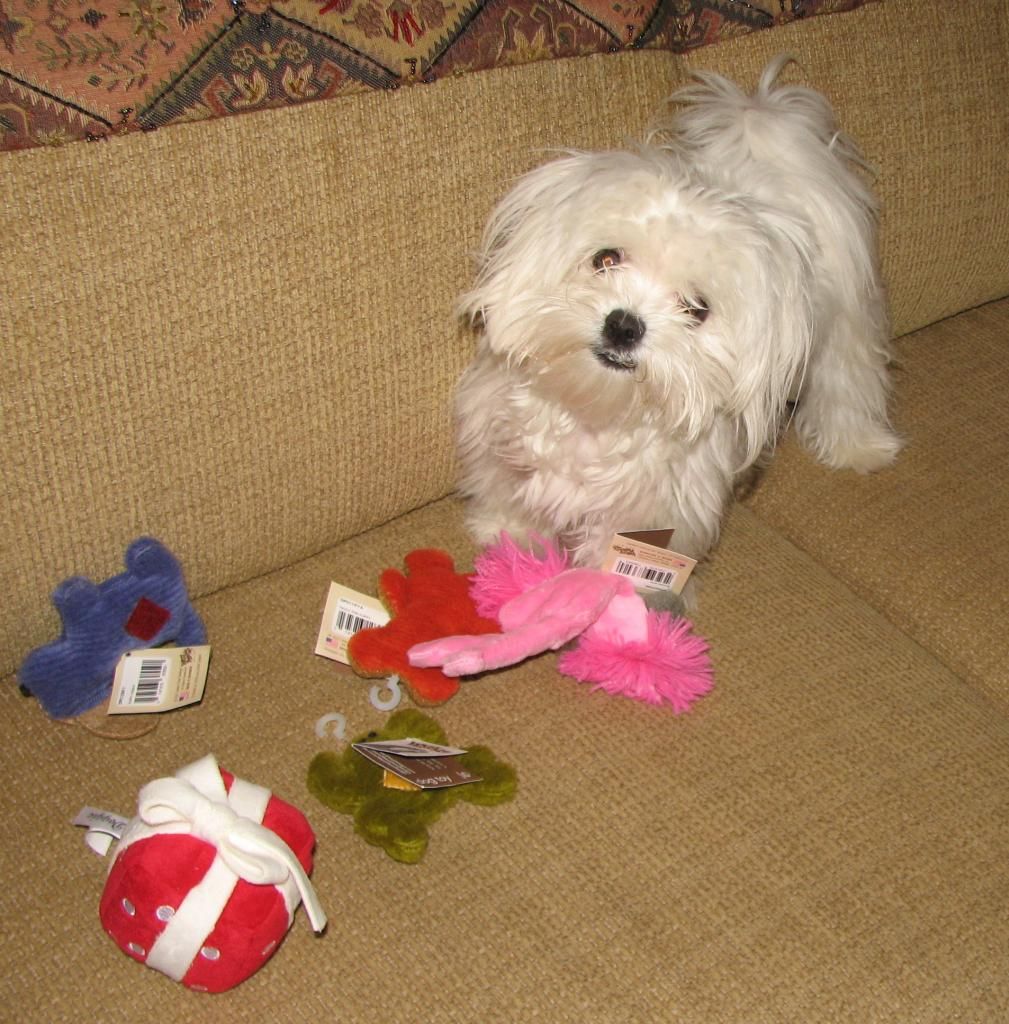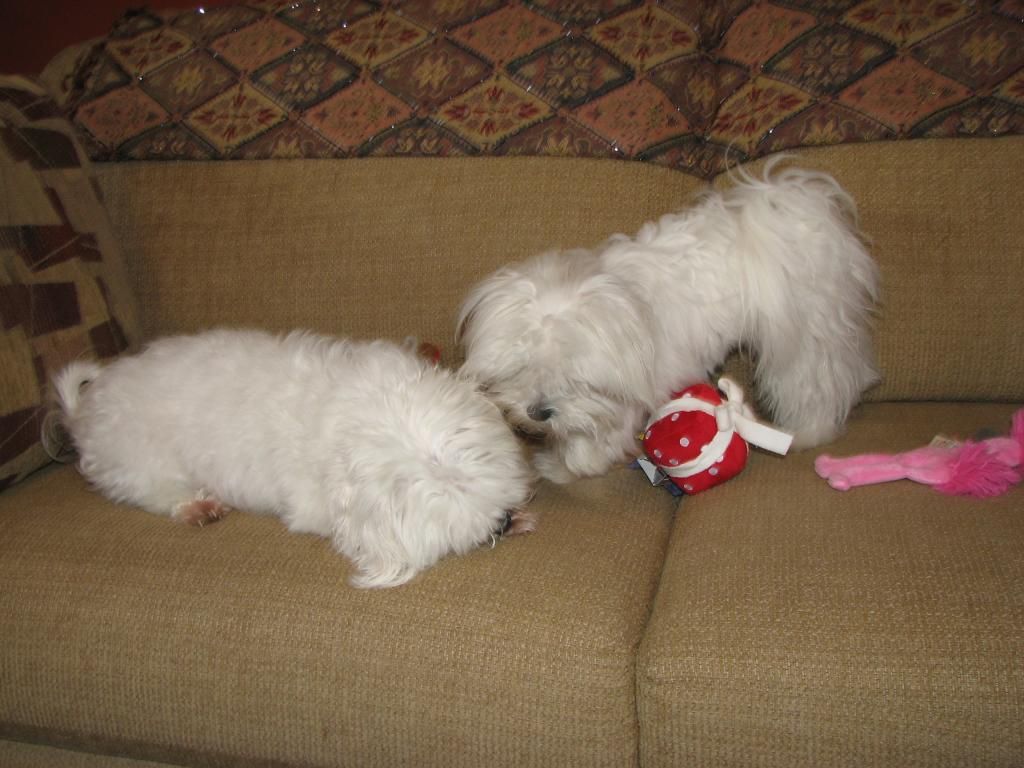 Thank you so much for thinking of us Lynn! Phoebe and Griffin LOVE the card, the toys and the Zukes and I LOVE THE MUG you sent to me! I think it's the reason my coffee has tasted so much better the past few days!
__________________
I would hate to live in a world without dogs, glass, or wine...