Awnties - Santa Paws came to our house this morning!
Tessa helped with Sweetness' stocking!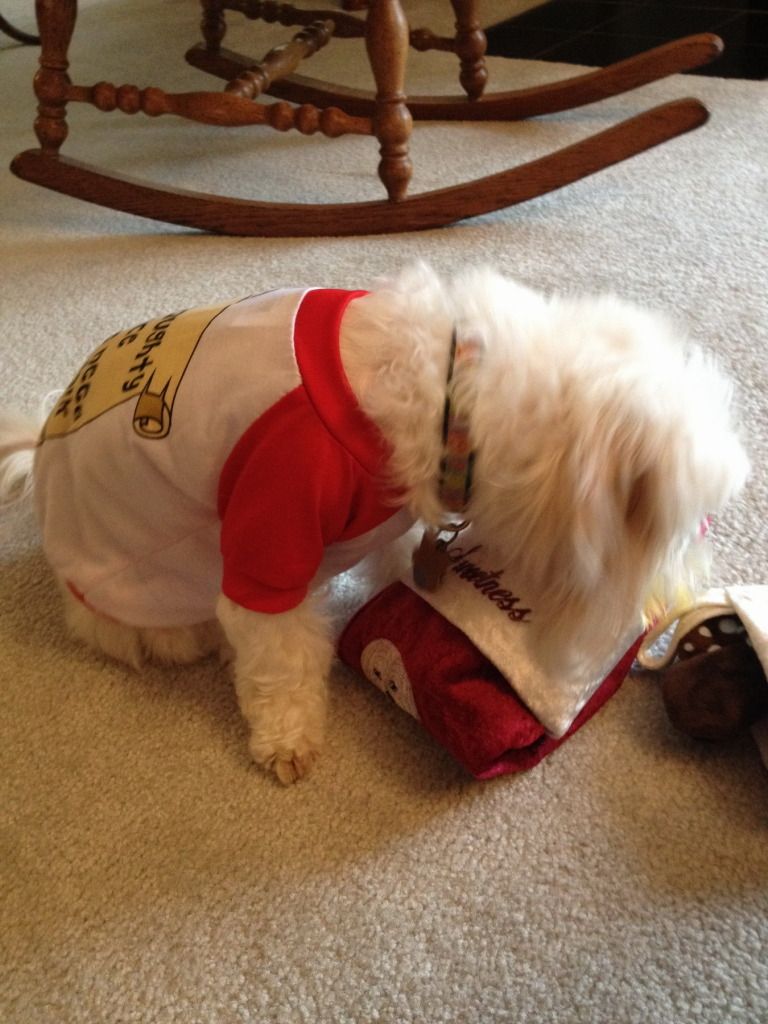 And Sweetness took care of Tessa's!
Of course, both were interested in the same toy.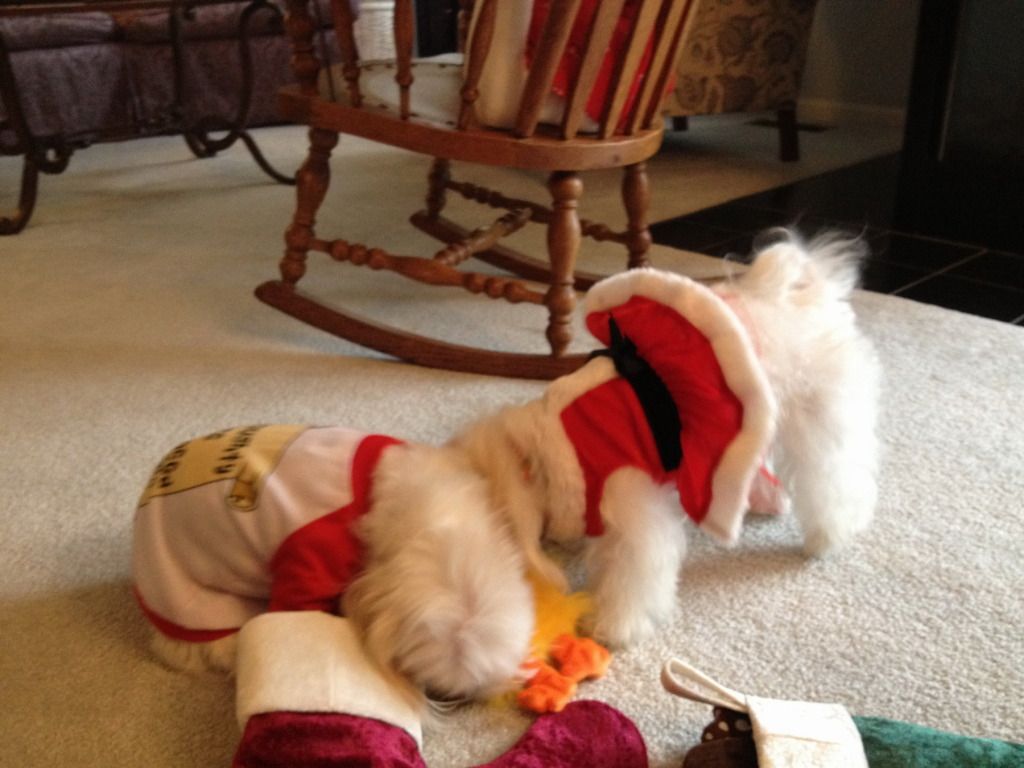 I love Tessa's new Christmas shirt!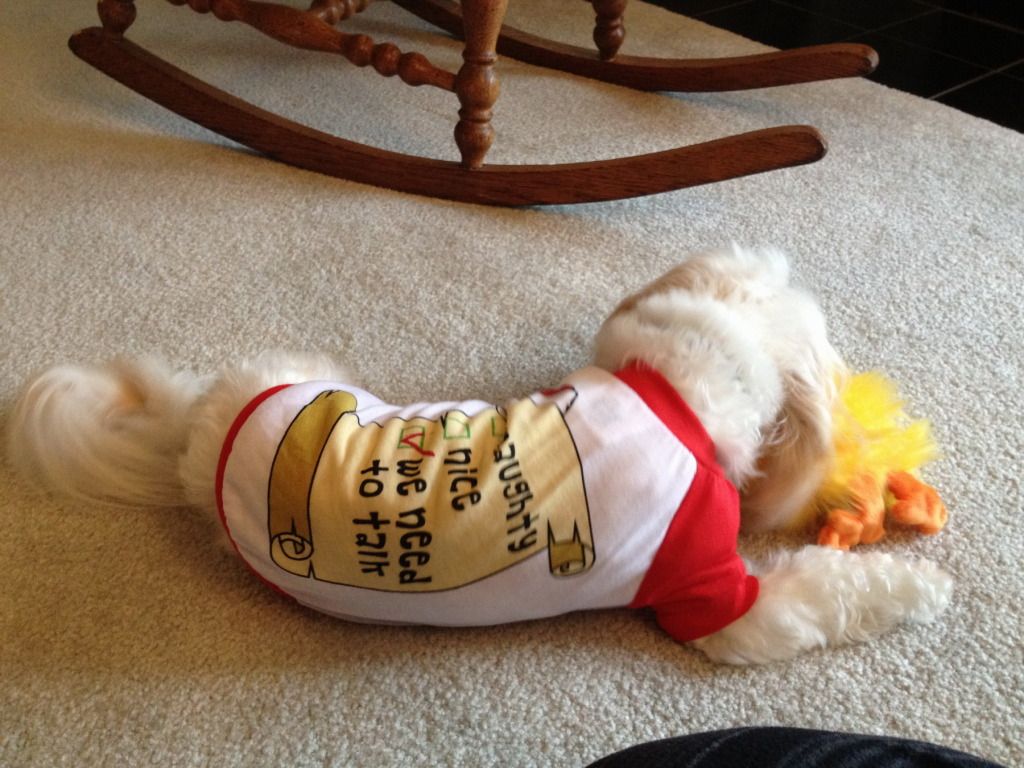 Sweetness likes her new Christmas dress too!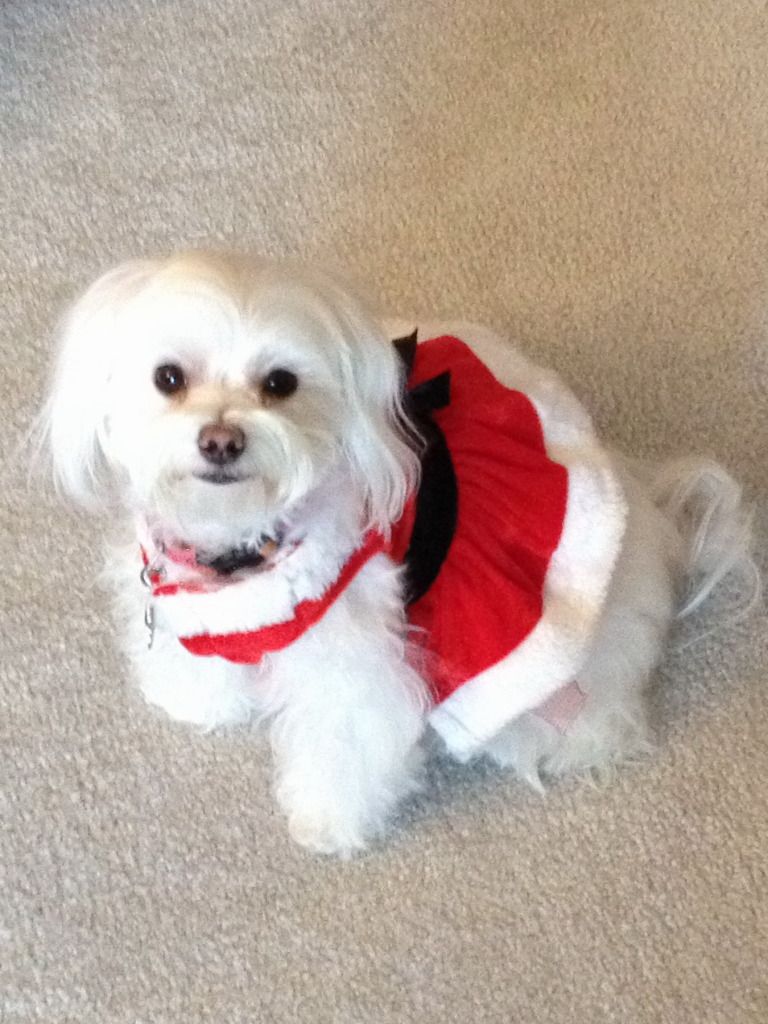 They think Santa Paws should come every day!