OK, so maybe this is a stretch, but meet Tonks!
I'm visiting some very dear friends near Manassas, VA and Tonks is their 2 year old Golden Retriever. She is absolutely precious, and decided to join my friend Elisa and me for wine and cheese tonight.
Thinking about it . . .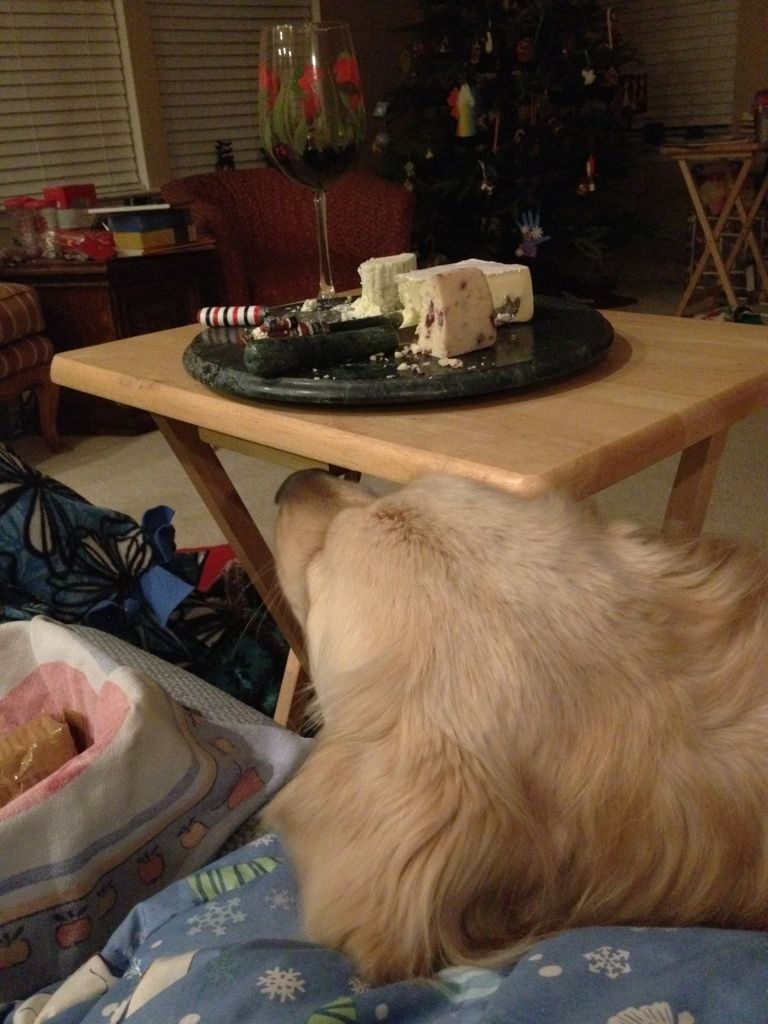 And now for a bit of cheese!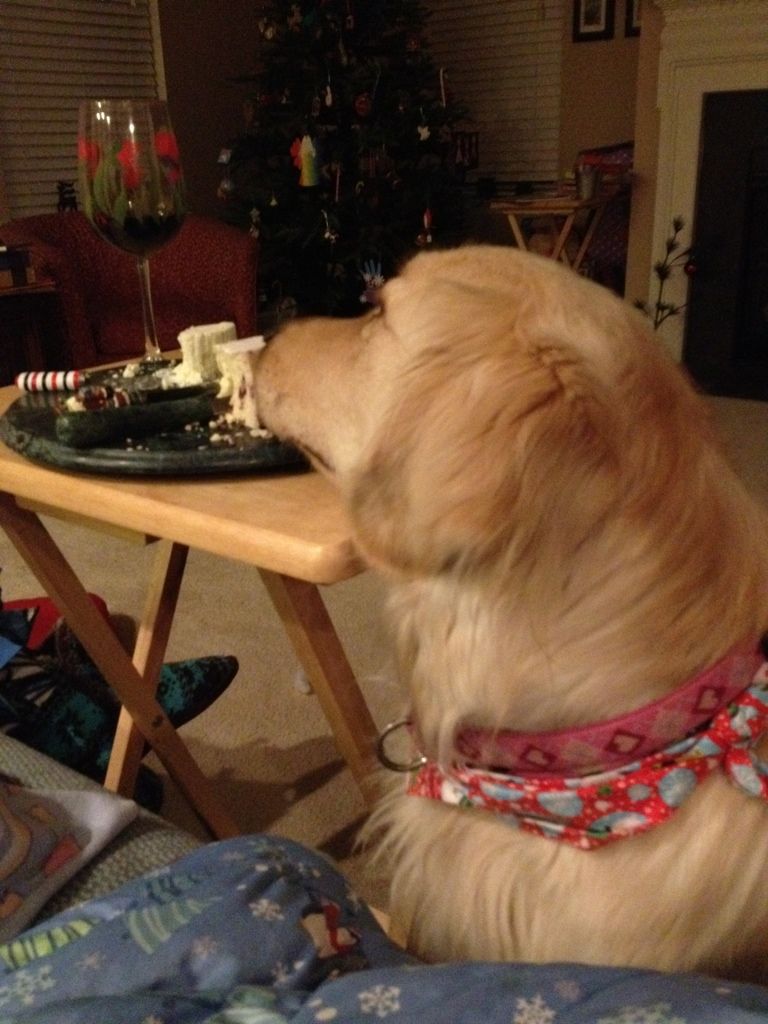 Yep, she got a taste!