There were 4 deer in my yard yesterday. We have a fenced in yard, but they jumped the fence to eat the ivy that grows up the tree.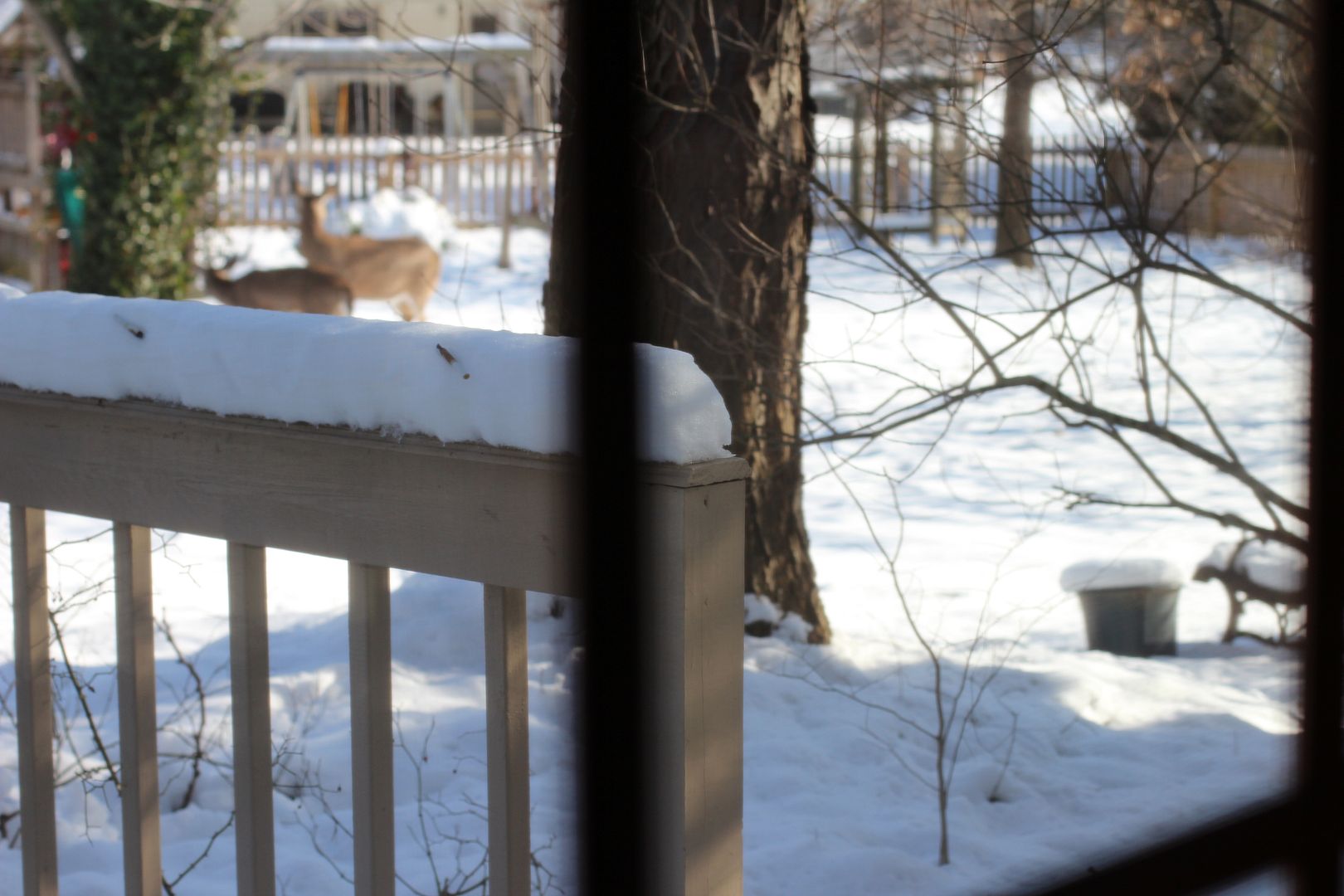 Hardy and Laurel spotted them outside and went crazy barking at the door!
Check out Dewey. He doesn't have a clue????????? Poor baby had no idea what they were barking at!!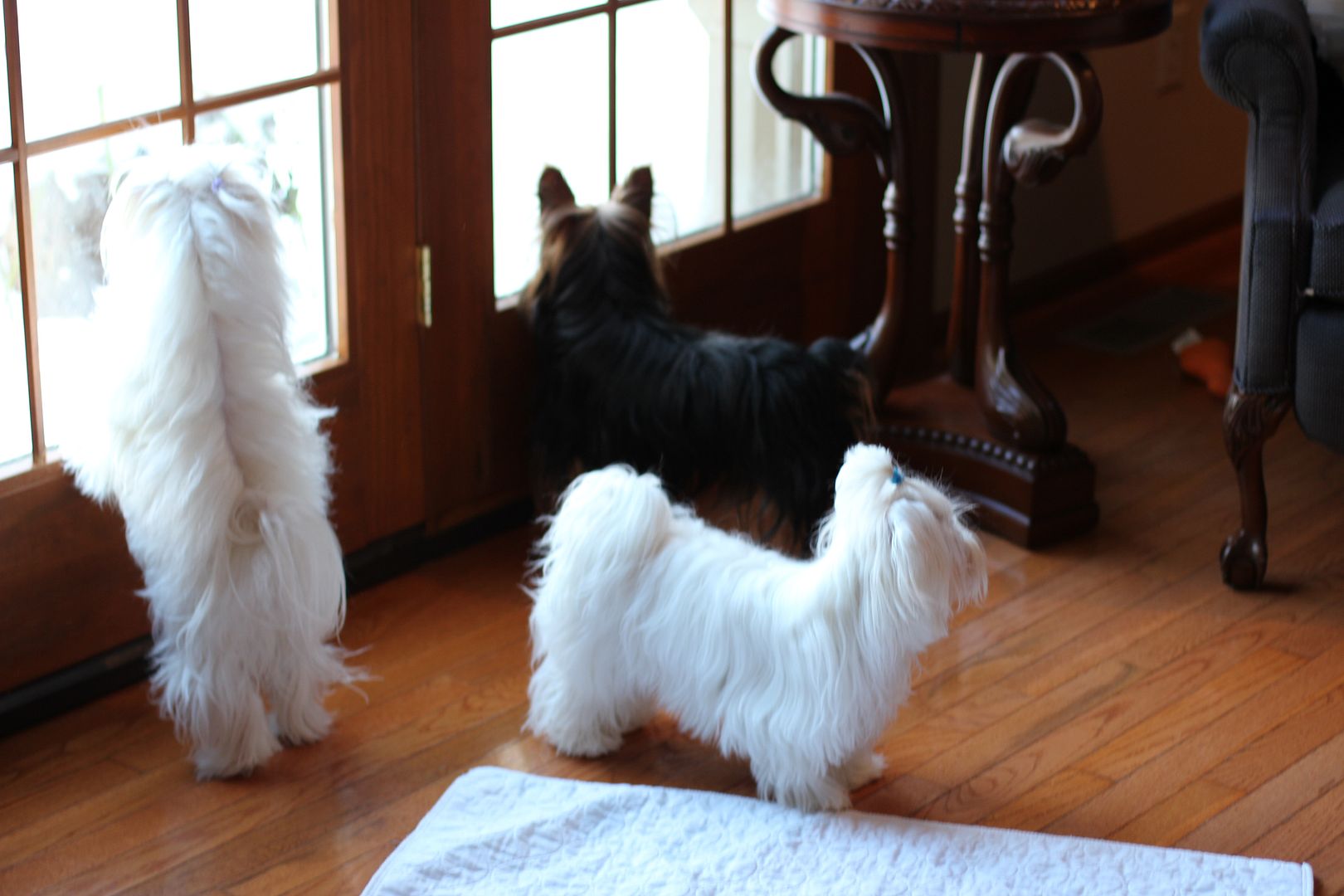 __________________
Deborah and my Fluffs, Laurel, Violet , Hardy and Dewey!