We had a great day today with Aastha (Eiksaa) and adorable Gustave!!! They came over for a play-date and we let them run around...and around...and around inside since the grass was a bit wet from the morning rain. They are definitely instant buddies and kept us laughing the whole time
Obi was disheveled with slobber afterward...but he was SO happy!
Gustave has a topknot, Obi without. They looked like a blur of fluffy white!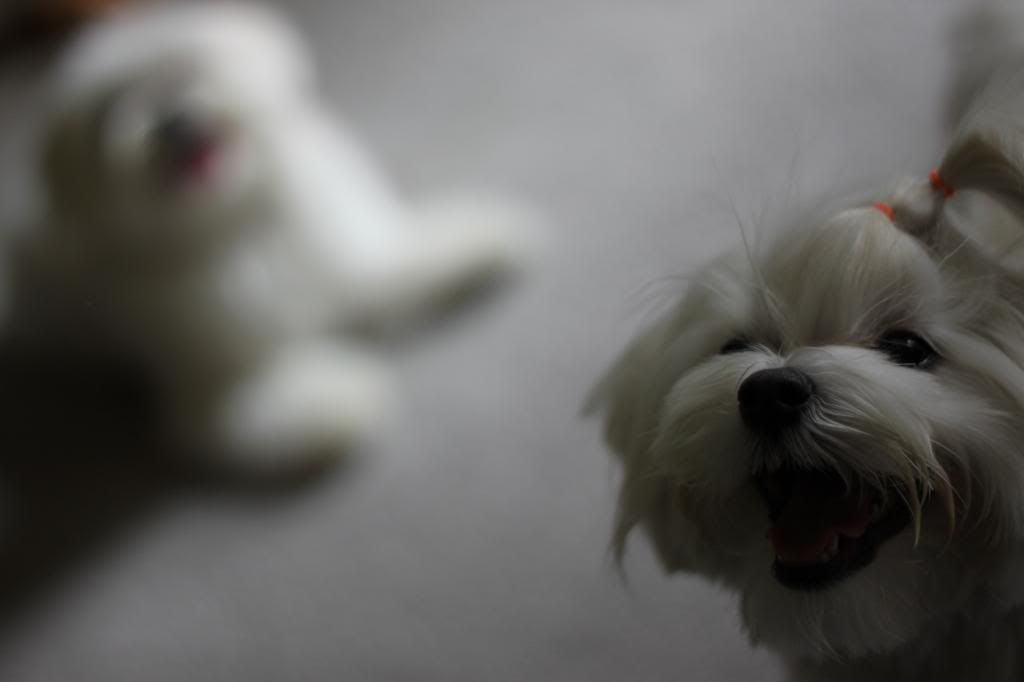 An optical illusion- yes, this is two dogs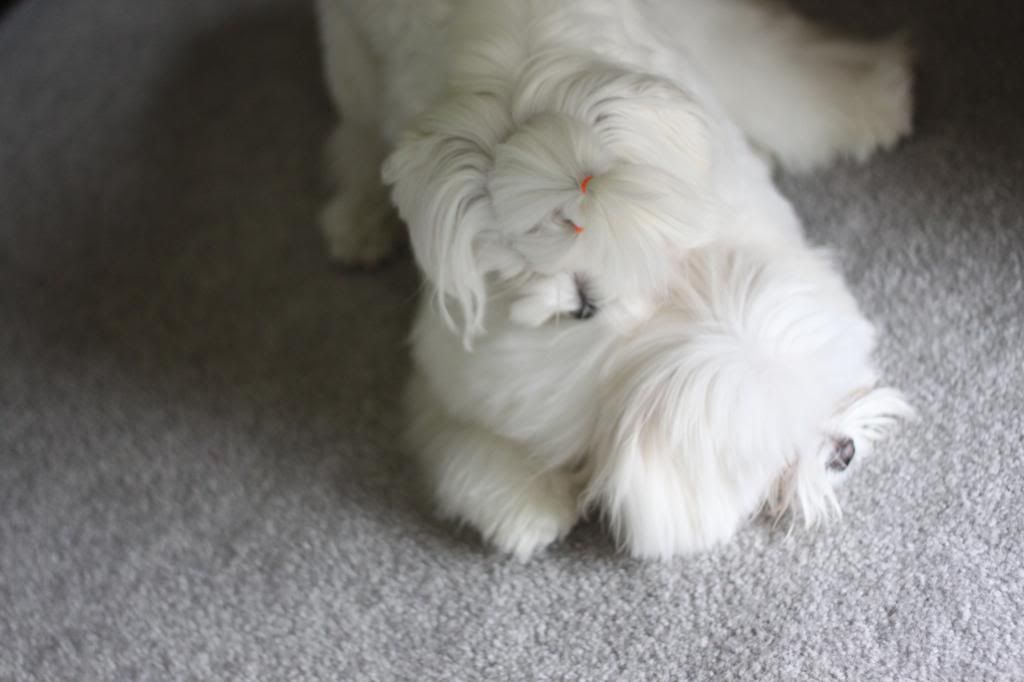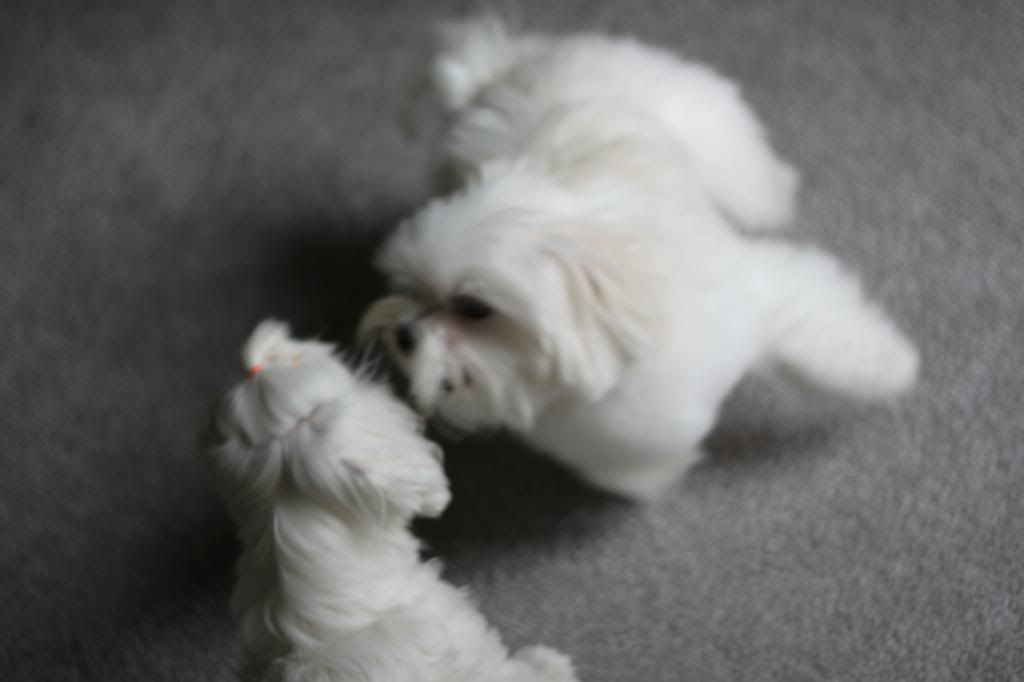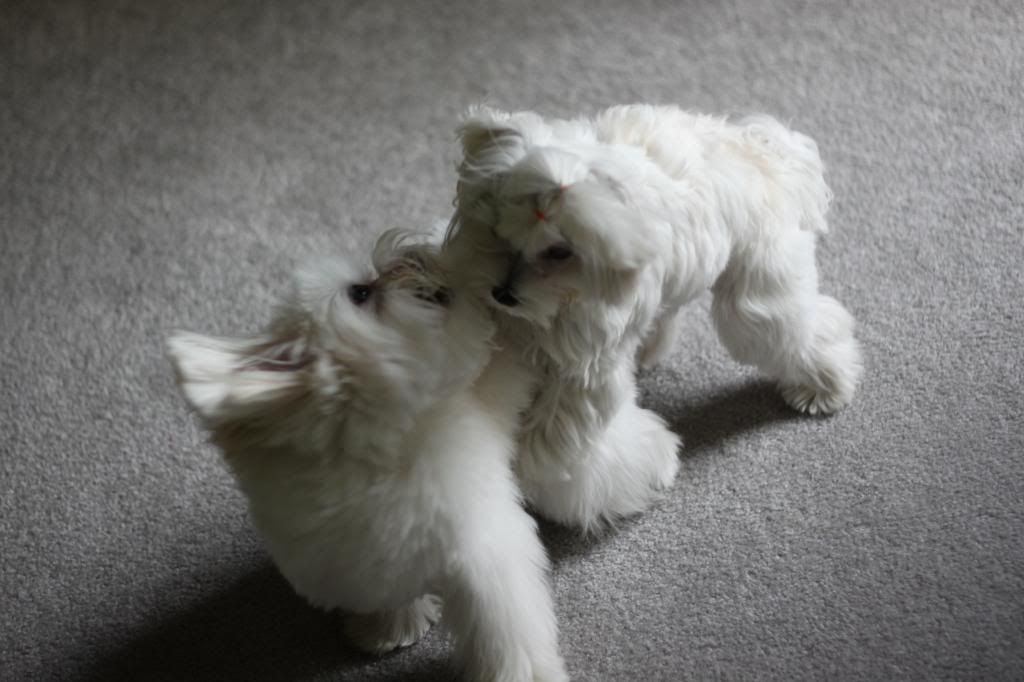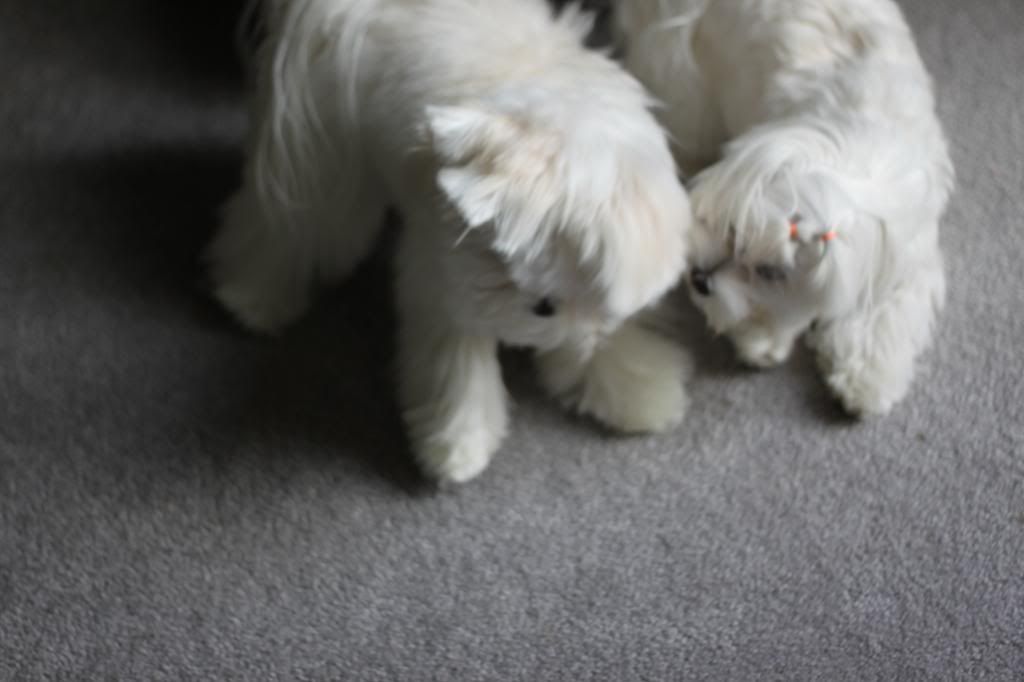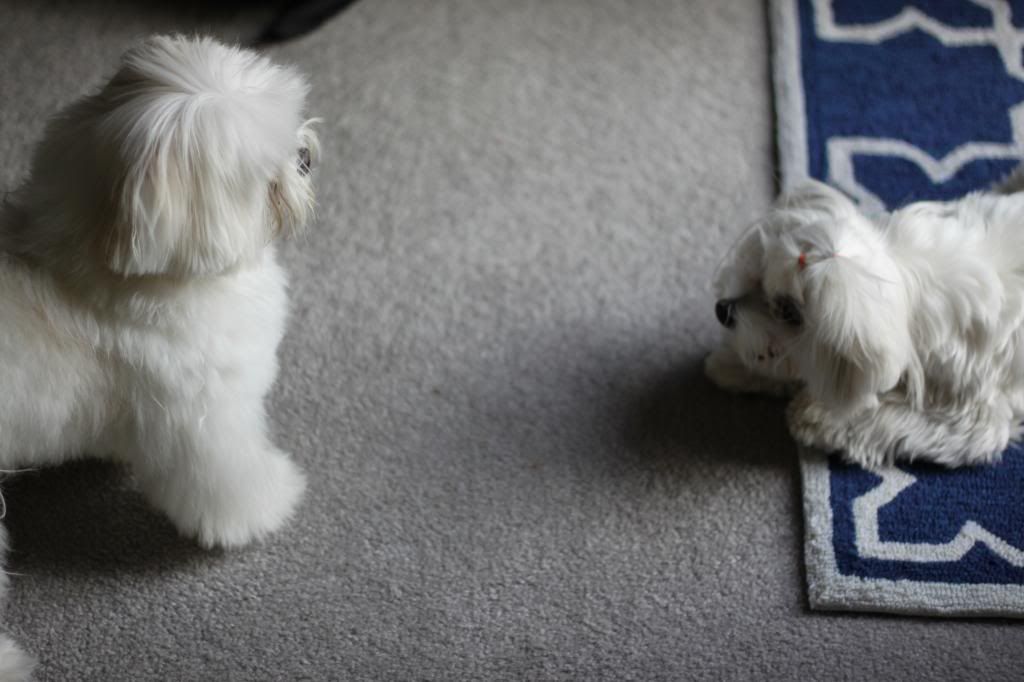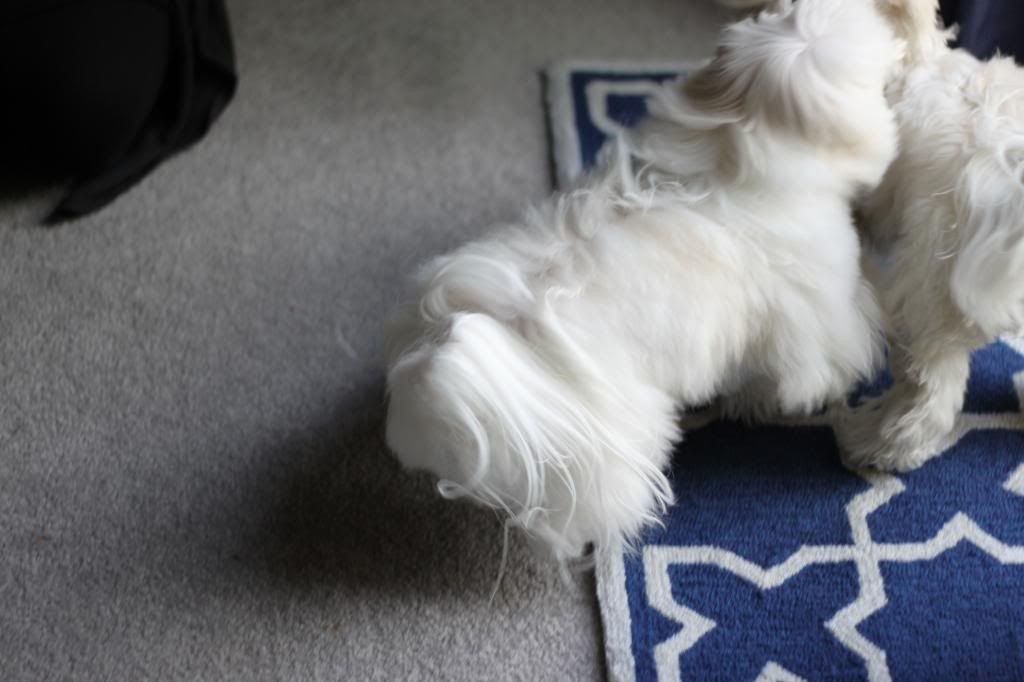 Gustave taking a break from Obi:
Obi in his new Egg-cellent crate taking a breather after Gustave left!
Some ACTION videos:
LOL! Gustave was a little "happy" at the end of this one. They took turns so I guess it was fair.
Thanks for coming over, Aastha and Gustave! SM meet-ups are always so much fun!!!