What an ABSOLUTE surprise package at the doorstep! Obi's very special SS buddy and her mommy instructed us to open one of the gifts early. We followed instructions, of course
Here's a clue to who Obi's buddy is!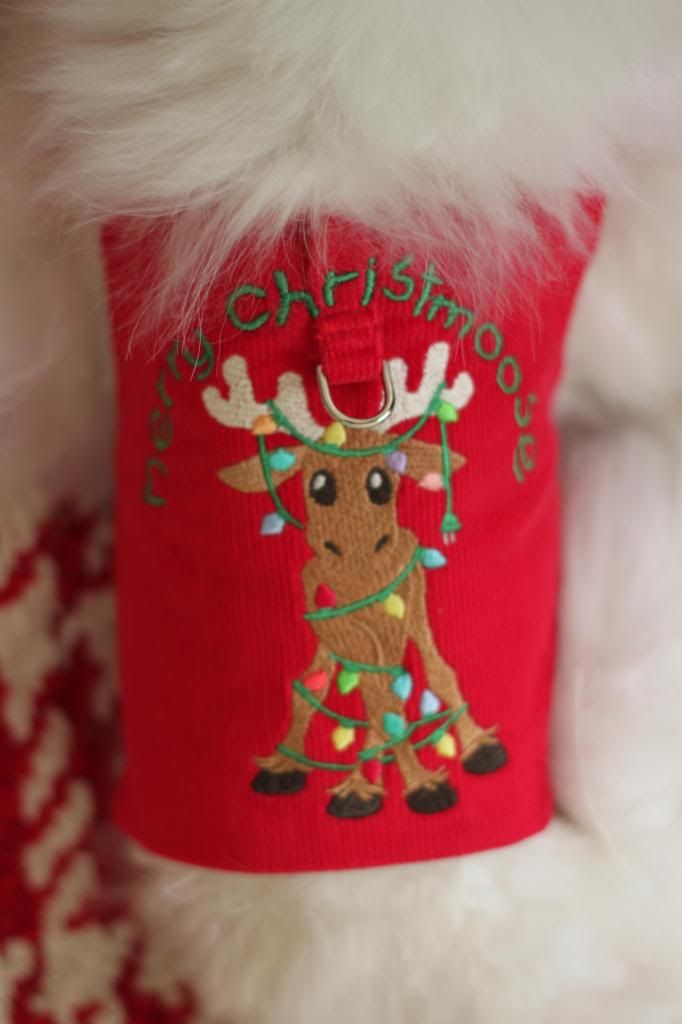 Obi's Secret Santa buddy is the beeeautiful SASSY with Auntie Pat!

Pat, you are INCREDIBLE!
The vest is corduroy and the detail and fit is outstanding. Fits perfectly and Obi was running around it in very happily
*wink wink* @ Sassy...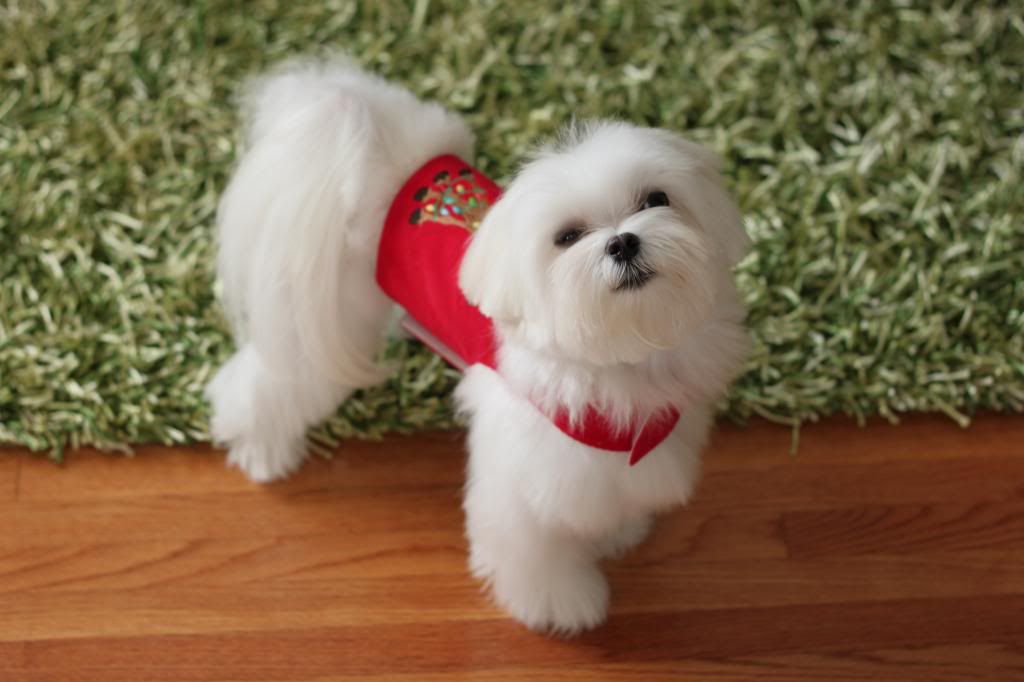 Can't wait to open these on Christmas day :-)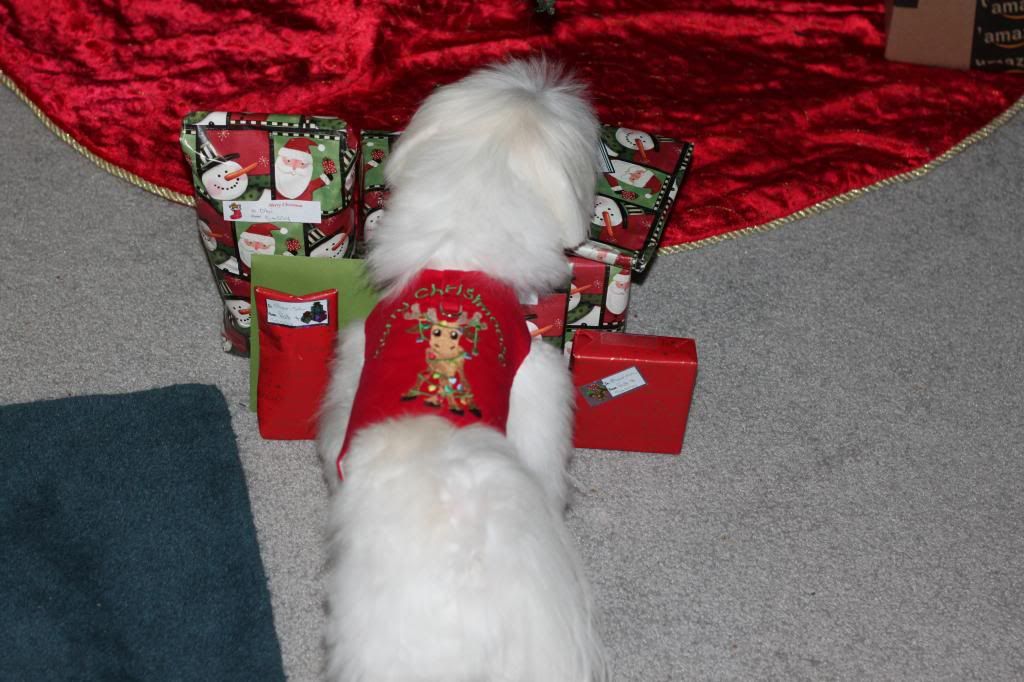 We feel SO blessed by Pat and her Sassy- thank you, thank you, thank you for thinking of us.
Sending you many hugs from Cali!
More pics to come with the rest of the reveal! Merry Christmas and happy December