Gustave and his mommy(eiksaa) were Milo's Secret Santa and they spoiled him!
Thank you so much for the wonderful presents. They are all perfect and Milo and I love them! You did such a great job!
He had pulled most of the paper out before I got the camera, so I put it back in
He LOVES this toy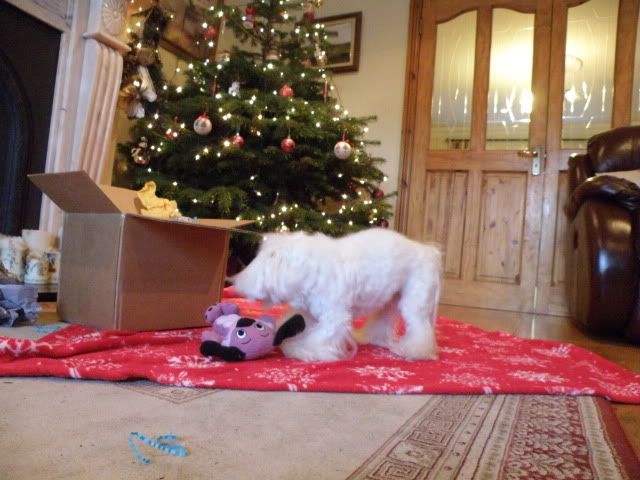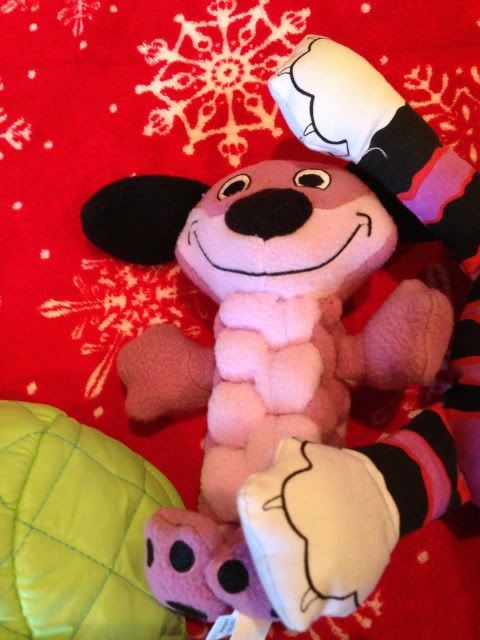 He tried to open everything - these are treats. He's had a few already and was barking for more!
I can't wait to make these!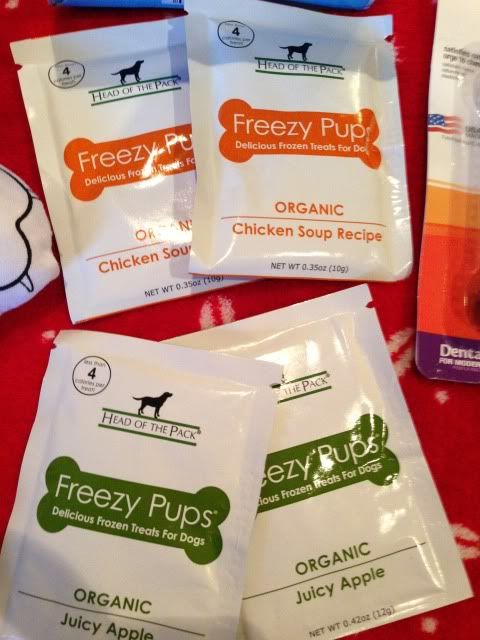 He got this cool cat toy too.
and this cute bone. He brought it in to his bed - he only does that with his favourites!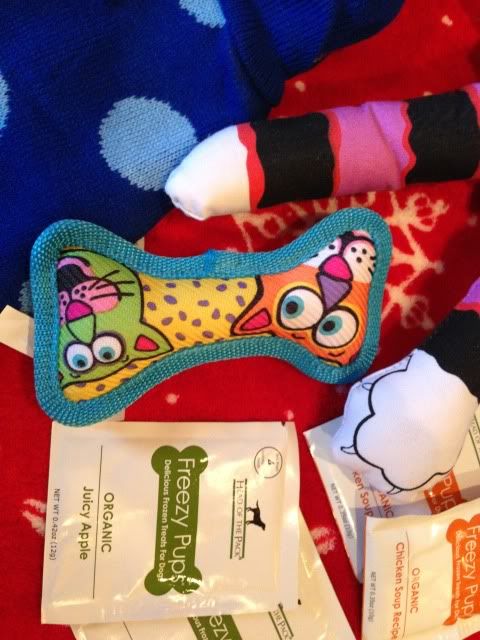 See this amazing card? It's Milo(see my avatar pic). Gustave's Dad painted it! It's so impressive.
Checking to see what else is there.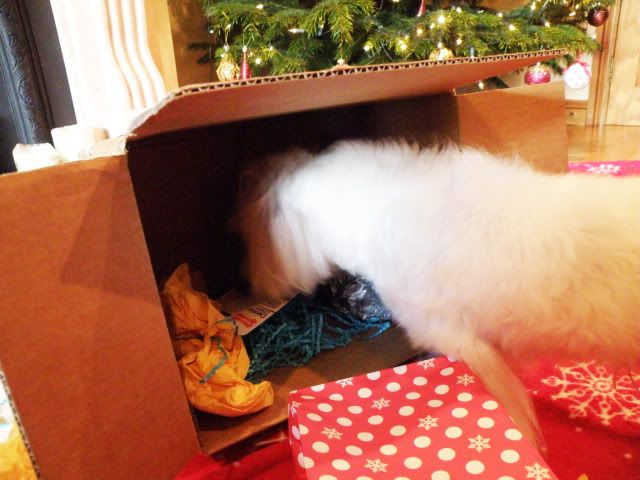 More to come...