Sweetness and Tessa had absolutely wonderful, over-the-top fantastic Secret Santas - Bailey and Lucky (Bailey02)! Sweetness and Tessa went absolutely bonkers opening their presents!
They got cards from their Secret Santas: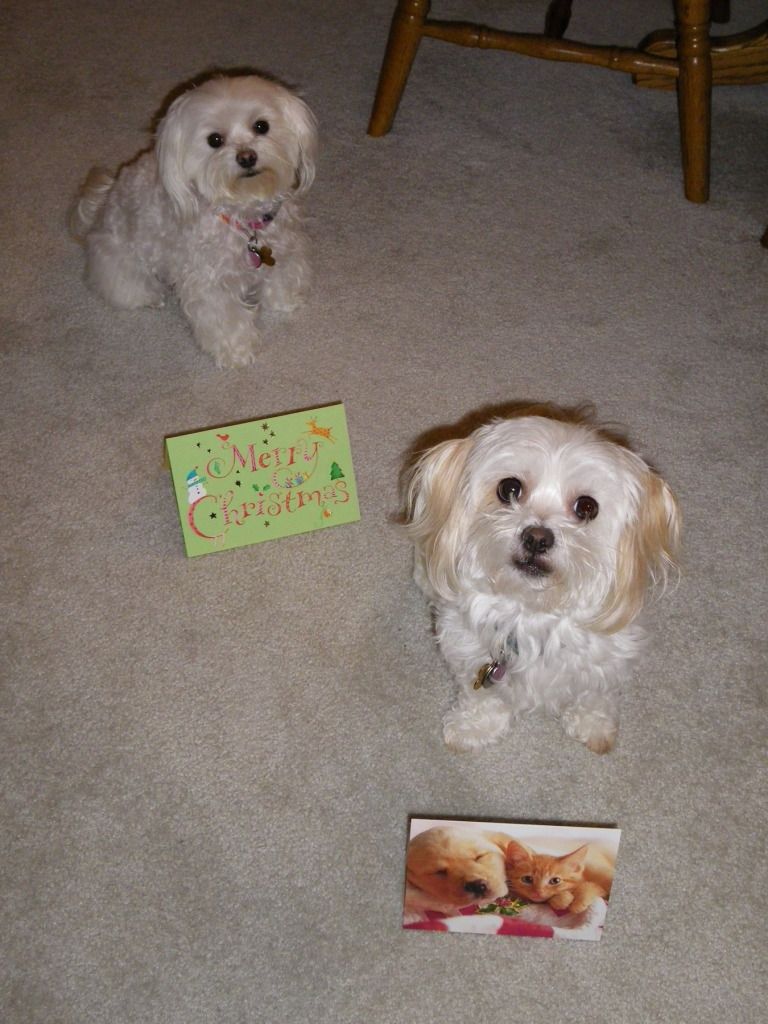 "It's mine!" "No, it's MINE!"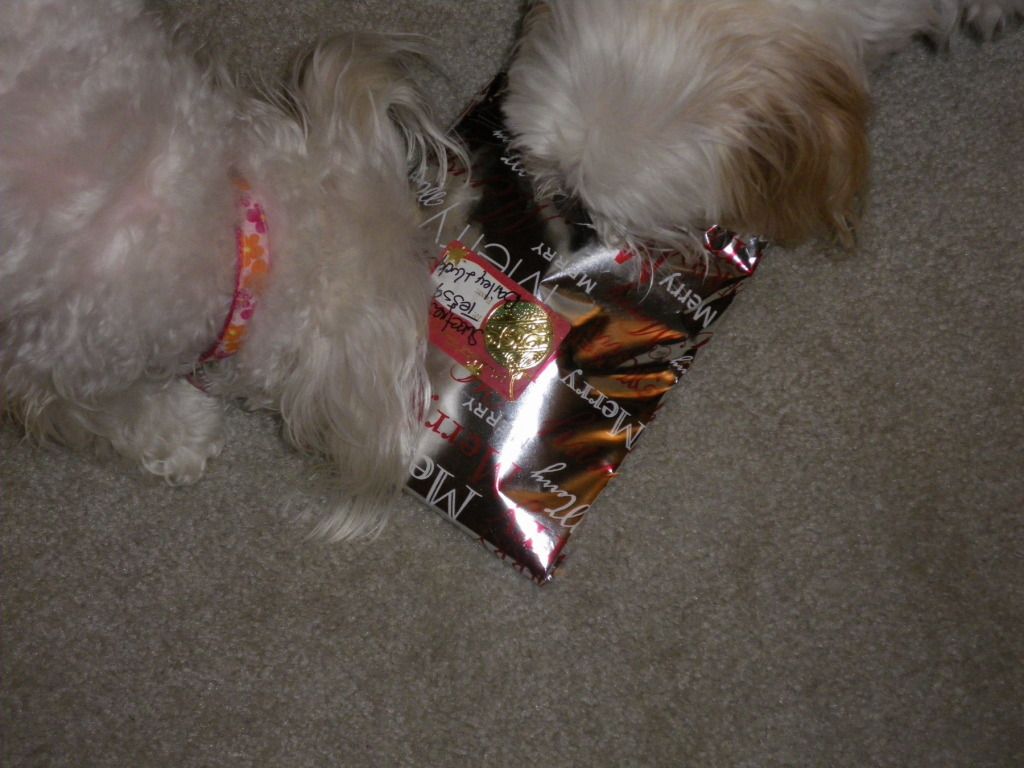 "Look, mommy! A Bears scarf!"
These Chicago Bears harness dresses are fantastic! Both girls started strutting and prancing after they had them on!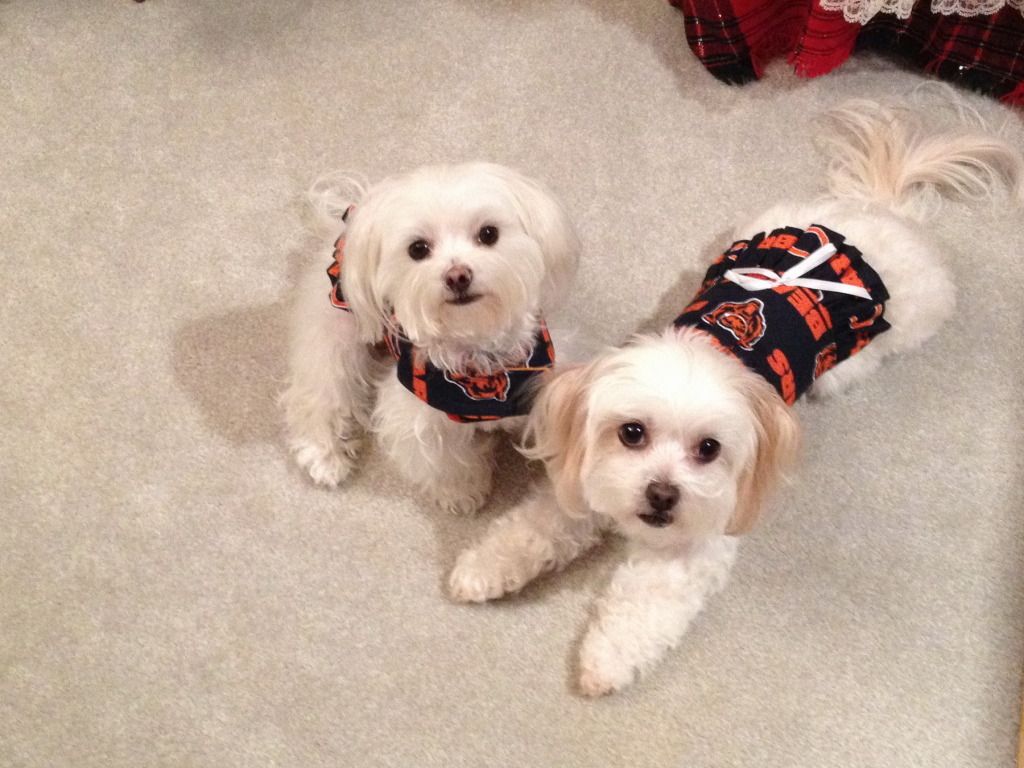 These are their favorite kinds of toys - they can play tug with each other using them!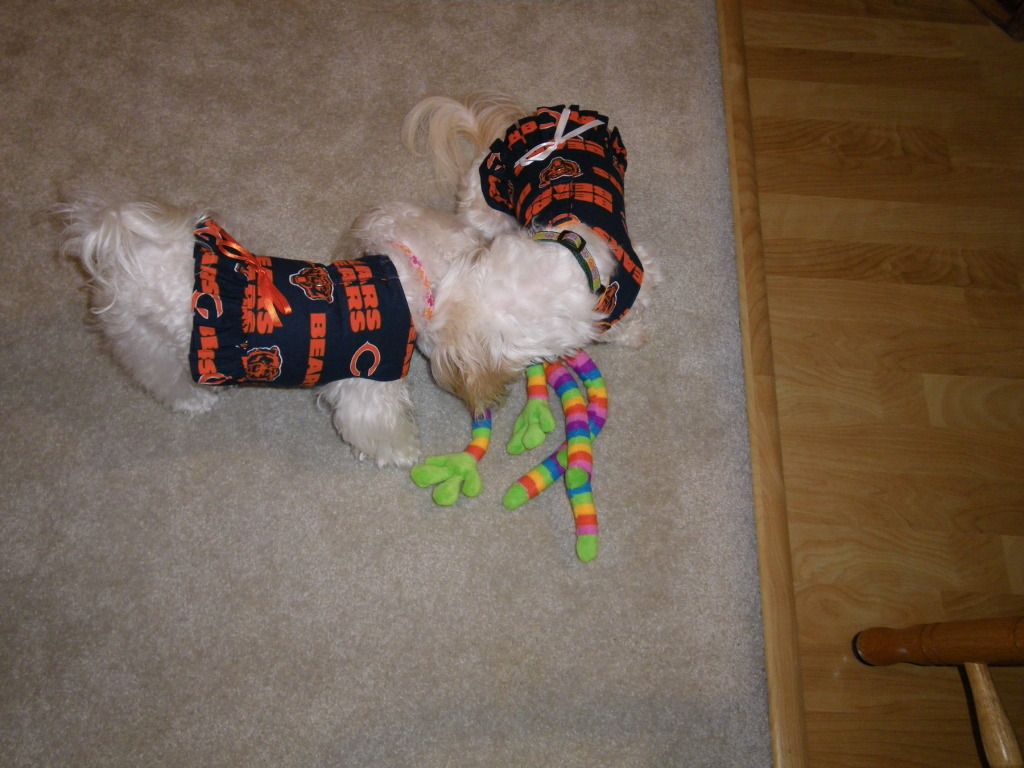 They got their favorite treats, a Bears shirt and scarf and some wonderful toys as well as the harness dresses. Oh, and there was some wonderful scented lotion for me, too!
I tried to arrange everything nicely for one last picture, but Tessa wouldn't hear of it!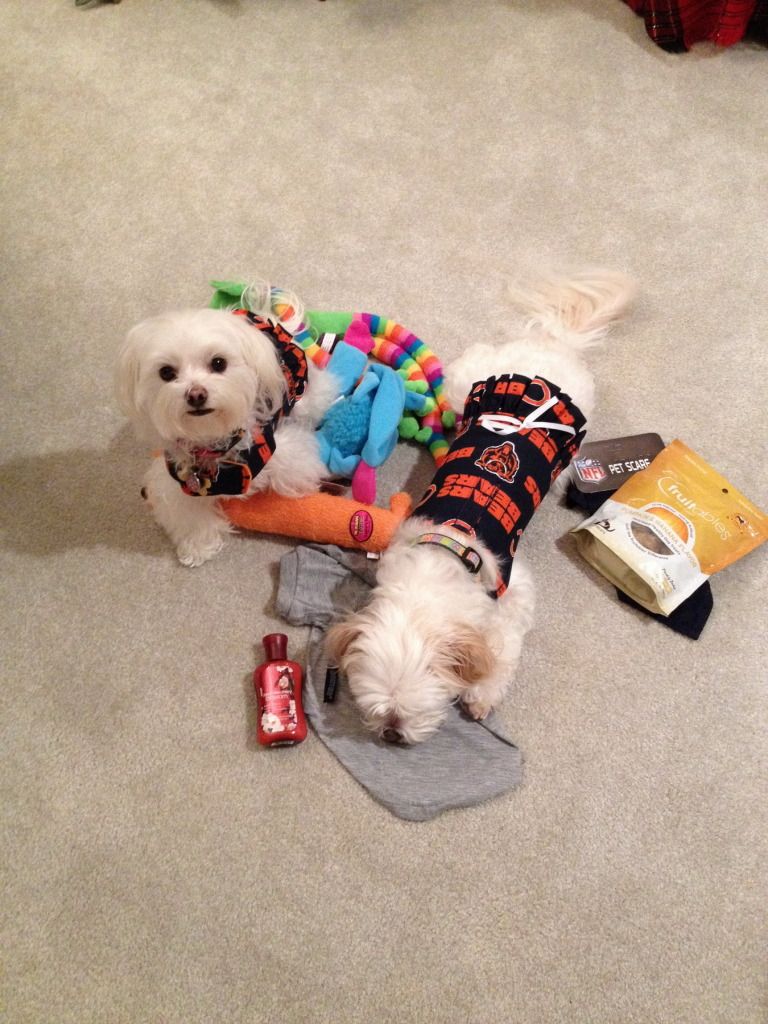 Thank you so very much Becky, Lucky and Bailey!!! We absolutely love the prezzies!