---
Okay, I keep coming back and trying, but I just had to sign on 4 times before I could read a post. Oh, wait, I could read one post the first time, and it thanked me for signing on. Then I couldn't see the pictures, so I clicked on the link I saw, and it told me I wasn't signed on. So, I signed back on, and I saw one picture. It thanked me for signing on. Then I had to sign on again. Then I had to sign on one more time to go to the next post. I absolutely despise this new format. Good luck everyone. If I sign on, I should be signed on. This really sucks. Sorry for the language, but did I mention that I hate it????
__________________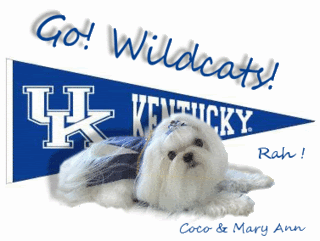 Purchasing from backyard breeders, pet shops and puppymills only
perpetuates suffering.
Break the cycle and do some good.
Educate yourself about reputable breeders and adoption.